6 Effective Branding and Marketing Strategies for Your Beauty Business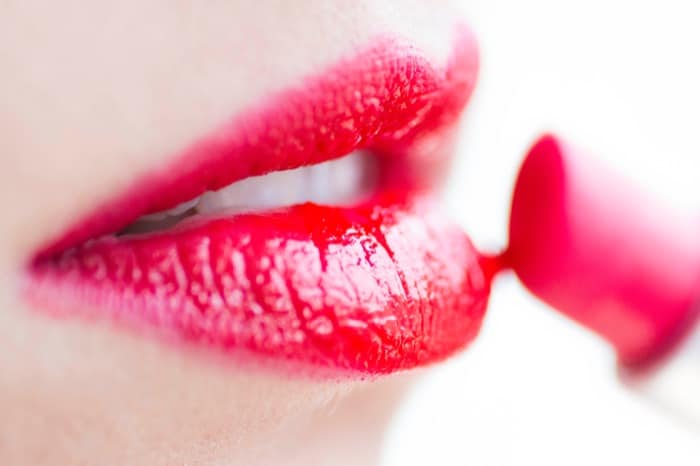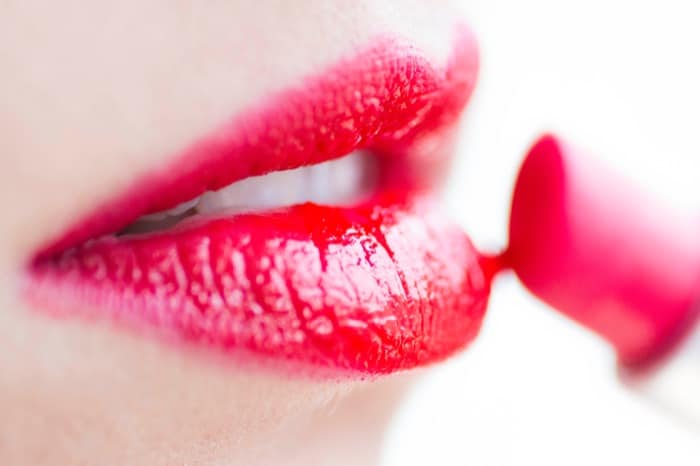 The global beauty market is predicted to grow from $432.7 billion in 2016 to $750 billion by 2024.
Online growth has been especially strong.
If you're starting a new beauty business or growing an existing business, you have a lot of competition, and it's tough to stand out.
To help you, we've assembled useful branding and marketing tips to help your beauty business reach and connect with customers. Be sure you incorporate these tips in your marketing plan.
Here are six effective branding and marketing strategies for your beauty business
Be an innovator
Use design thinking to be an innovator in your market.
Design thinking sounds like it's meant exclusively for creative thinkers, but anyone can take advantage of its straightforward process.
What's your brand's true essence?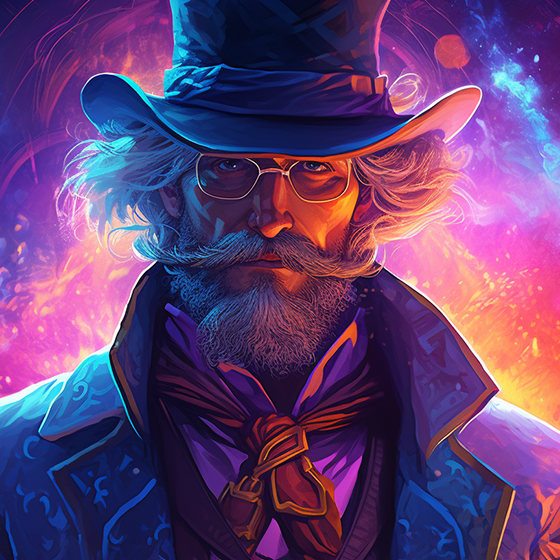 Discover your brand's unique character in just 3 minutes & unveil 15 key insights to make your brand stronger.
Start the free quiz now!
We previously explained design thinking and how you can apply it to your business:
Design Thinking is a methodology used by designers to solve complex problems for clients. Or, as I learned to think of it when I was getting my degree in design: The Process.

What exactly is the process? While there s plenty of wiggle room within the basic structure; it boils down to just four basic steps: empathize, brainstorm, prototype, and test.

The design thinking process may have originated with designers, but the business world has started to take notice because of the agility, speed, and innovation that it promises.
Megan Cox started her business, Amalie Beauty, to address a personal problem. She destroyed her natural eyelashes and had yet to discover a product that could repair them.
Cox implemented design thinking to create the brand's flagship product, Wink, a naturally derived oil designed to promote regrowth of lashes and brow.
She credits her chemistry education at MIT in helping her create the product's formulation, but she found that using innovative thinking was the major influence in her entrepreneurial success. She explains:
I had some chemistry background, but really, when starting the business, I just read up online about what you needed to do how the formulations work, what kind of testing you need to do to make sure it's stable. Thank god for the internet, because twenty years ago, I could not have started this business! All the research is out there – there are a lot of smart people on the internet sharing information for free.
Amalie Beauty is now an in-demand, six-figure beauty business. What started with a personal problem ended with a thriving business – all because of innovation (and hard work).
So, from the moment you start writing a business plan, think about ways that your beauty business stands apart in the marketplace. What makes you unique?
Get to know your customer
Beauty brands need to be audience-focused and feedback-driven to thrive.
With customers increasingly reliant upon the referrals and opinions of their friends and colleagues, getting in front of your market is important. You can't take advantage of the digital marketplace if you're not actively engaged!
The beauty market is in a period of intense transformation as more and more companies integrate customer feedback into the product design process.
Glossier is a good example of a brand that's taken customer input and turned it into a competitive advantage.
Glossier runs an exclusive Slack channel and invites top customers to discuss all things beauty-related with the company. This includes soliciting comments on existing products as well as gathering and sharing potential ideas. According to Glossier co-founder Emily Weiss, "one of the things that we really rely on is our customers as co-creators and sort of co-conspirators of our company."
If your company isn't ready to run its own online community, there are many other ways to bring customers into the fold.
You can use your social media presence to put a call out for comments. Post questions and run short surveys, or host a poll to get quick feedback on an idea or to gauge interest.
Instagram is overflowing with people sharing beauty products, tips, and advice. Join in and use your Instagram account to share upcoming product launches and to get direct feedback from your customers.
Your customers are not just valuable for the money they spend on your products and services. Your customers are an important source of ideas and feedback for your company. Don't miss out on listening to what they have to offer.
And remember to pay attention to fashion trends and styles. We cover this extensively in our guide on how to start a clothing brand or clothing line.
Once you have a clear understanding of who your customers are, you will be able to engage with them on a much more effective level. Use your social media connections to find your core market, and direct your attention their way.
You can also use the power of micro-influencers to market your beauty brand to a targeted and niche audience.
Unlike major celebrities with hundreds of thousands of followers, micro-influencers have a couple hundred to a few thousand followers. While they are often less popular and not as well known, their more niche focus makes them highly relevant to their respective audiences. This is especially effective for an up-and-coming beauty brand, whose unique aesthetic may appeal very well to a specific audience.
We have a great video offering four tips on leveraging micro-influencers for your business. Check it out!
Want a free brand review?
Answer 5 short questions and we will send a custom report with actionable insights and specific actions you can take to build a stronger brand.

We just emailed the info to you.
Design matters
Make a good impression
First impressions are massively important if you want to develop brand loyalty.
48% of consumers report that their first purchase or experience is the most critical one in deciding if they will develop loyalty to that particular brand.
With thousands of beauty products available online and on store shelves, having an eye-catching, professionally designed logo and packaging design is a key way to make a good first impression.
Eye-catching product packaging (the bottle, box, or container that holds your beauty products) and package graphics (what's on the packaging) sets the stage for beauty products, which are inherently visual-based products.
Make sure that your customers' experience is pretty or visually striking from the start. This is a critical part of the beauty product purchasing experience.
An earlier study revealed impressive evidence in support of the power of packaging design:
Attractive packaging triggered more intense activity in areas of the brain associated with impulsivity than neutral packaging.
Unattractive and attractive packaging lead to less activity in areas of the brain responsible for reflective thought than neutral packaging.
Attractive packaging triggered reward responses in the brain whereas unattractive packaging triggered areas associated with negative emotion.
Attractive packaging design is a motivating force in encouraging people to make impulsive choices. Taking advantage of this reward-seeking behavior with a good design can have a powerful impact on customers' receptiveness to your products.
Be consistent
As we wrote earlier, it's critical that your customers' experience is consistent wherever they engage with your brand:
90% of consumers expect that their experience with a brand will be similar across all platforms and devices.

They expect a seamless transition between web and device-native applications through color, flow, and overall quality.

Brand consistency involves the communication of messages in a way that doesn t take away from the core brand proposition.

While certain aspects of branding might change, the core message and your brand identity shouldn't change.
Successful brands have a consistent look and feel in everything they put in front of their customers. One of the major benefits of this kind of consistency is that it provides easy recognition of any product among consumers.
Beauty brands are no different when it comes to benefiting from this kind of cohesive branding experience.
An easily recognized beauty brand benefits from exposure alone. As customers are exposed to a beauty brand more often, they become more inclined to like it.
Familiarity increases positive feelings, and consistent branding keeps your brand in front of customers in a familiar way.
Consistency starts with a strong business name for your beauty brand and continues with a great logo, website, and other marketing materials. To learn more about branding, read Powerful Branding Lessons From The World's Best Brands. And if you need help ideating a name for your beauty business, take a look at the beauty business name generator.
One way you can build consistency is to adopt a style guide. We covered this in detail in What is a style guide and how you can create one for your business?
Build your social media presence to support your product
In a frequently changing marketing landscape, it is becoming increasingly important to understand how to successfully merge product and brand marketing.
This is also particularly true in today's retail environment, which is influenced not only by what people consume but also by how they prefer to consume it.
Today, many beauty buyers spend much of their time in the digital marketplace.
That is in part because beauty brands have been important pioneers in the social media branding experience, and they are actively involved with their social media and their followers.
By capitalizing on the social aspect of discovering, buying, and using beauty products, smart brands connect with the beauty community.
Social media and other online forums provide a fun and convenient outlet for making friendly recommendations, product comparisons, and sharing in the overall product experience. By fostering and participating in these conversations, savvy businesses stay deeply in touch with their consumers' interests, wants, and dislikes.
We talked about newcomer and powerhouse beauty brand Glossier earlier in this article. They're at the forefront of the digital branding revolution.
A massive seventy percent of Glossier's online sales come from peer referrals.
This is hardly a surprise: a viral-friendly experience and Instagram aesthetic heavily inform the Glossier marketing campaign. Glossier counts on peer experience and the heavy value millennials place on storytelling to spread the word to other potential customers, and its effectiveness is readily apparent.
From their trendy packaging to their attractive SoHo storefront, Glossier knows that what matters isn't how many products you put in your cart – it's how eager you are to photograph and share your experience.
Emily Weiss at Glossier explains,
People have so many choices of whose story they want to listen to. Eighty percent of Glossier s growth and sales come through peer-to-peer recommendations or our own channels. That goes to show that women are not necessarily listening to beauty brands. They are ultimately trusting their friends. So we see our community as co-conspirators, co-builders, co-storytellers. We see the life of each product we launch starting once it hits [our customer's] doorstep once she unboxes it, takes a picture of it on social media, and tells her story.
Further involving themselves in their shoppers' daily lives and routines, Glossier publishes the popular Into the Gloss, an editorial-meets-product-review website. It has earned a cult-like following and reputation for its empowering vibe, useful tips, and tricks.
The site attracts over a million unique readers each month, proving just how impactful it can be to get personal with your customers.
ColourPop built a name for itself through its savvy use of social media, affordable prices, and quick-to-market agility. The upstart company uses services like Facebook and Twitter to involve its customers in the creation and naming of products.
https://twitter.com/ColourPopCo/status/857708655751208960
In 2017 it put a call out for a name for a new, yet-to-be-released concealer and within seconds had dozens of replies. The website Bustle quickly caught on to the thread, stating ColourPop teased a possible concealer on Twitter and fans already have the perfect name idea.
The brand is constantly expanding its product range and trying new things, and the possibilities are endless.
This kind of engagement is gold, and companies like ColourPop know it.
Not only are they gaining valuable press for a product that hasn't been announced yet, but they're also letting customers feel like part of the process while having fun at the same time.
Know what matters
Be natural and sustainable
Customers want to know what ingredients are involved and where they're coming from. The more natural or organic they are, the more likely they are to be coveted by the beauty market.
Research shows that the trend continues for customers choosing less intense, food-based, probiotic, and toxins-shielding ingredients. The demand for organic beauty products is expected to grow to over $13 billion dollars by 2018.
The big stores are taking notice. Giants like Sephora stock a wide variety of organic products, including Drunk Elephant, which is one of the fastest-growing brands in Sephora's history.
Drunk Elephant founder Tiffany Masterson created the company after discovering that six common skincare ingredients were, based on her research, responsible for many of her complexion woes: silicones, essential oils, fragrance and dyes, chemical sunscreens, sodium lauryl sulfate, and alcohol.
Not finding products that didn't use at least one of these ingredients, she created her own, and a new business was born. Her search for a solution for herself turned into a business:
I was studying those ingredients and seeing common threads. I was obsessed. I was staying up to midnight really trying to learn. At some point, someone said, You don't own the bar that you re-selling. Why don't you create your own line? I called my brother-in-law and said, I feel like I could do this. I don't want to do just a cleanser. Let s do a whole line.
Priya Venkatesh, Sephora's head of skincare marketing, feels that brands like Drunk Elephant sell well because it feels like the product is made with integrity, and the brands are more transparent about what's inside.
Looking for tips on how to be more natural and sustainable in your business? We wrote about this and gave some great guidelines in our sustainability checklist:
Look for materials that are:
Non-toxic. I don't like being poisoned, do you like being poisoned? Enough said.
Abundant. Materials that exist in large quantities are a better, more sustainable choice. Avoid rare materials or you run the risk of completely depleting a resource from our planet. And, as material becomes more scarce, the price tends to skyrocket. This makes abundant materials a financially wise choice, as well.
Easily Reproduced. Materials that can be easily reproduced are, by definition, sustainable. Think of wood (which can be grown, harvested, and regrown) as opposed to coal (a finite resource) which will inevitably run out.
Rapidly Renewable. Rapidly renewable materials are not only reproducible but quick to reproduce. These materials (like bamboo, cotton, natural rubber, and cork) are awesome choices for greener designs. The speedy rate at which they reproduce makes them a reliable, sustainable resource.
Low Waste. Some materials create far more waste to produce than others. For instance, it takes 85 lbs of material to create 1 lb of virgin aluminum, but only 7 lbs of material to create 1 lb of virgin steel. Choose materials that produce less waste.
Recycled, Recyclable or Biodegradable. Choose materials that can go on to live another life either as another product or by reintegrating with the earth. You will create less waste and save energy (that would otherwise be expended creating new virgin materials) by using recycled materials.
The future is upon us
The explosion of social media, the advent of chatbots as a marketing tool, and increasing consumer demand for personalized solutions have provoked huge changes in nearly every industry.
Beauty companies have met this disruption with some incredibly innovative and unique branding campaigns.
If you want to see a place where innovation and technology intersect, check out the work beauty companies are doing. You may find some ideas for your next campaign or event.