Brand Strategy: 5 Essential Components for Strong Company Branding
Great brands don't happen by accident.
They require brand strategy.
There's no one-size-fits-all solution. Branding strategies are as unique as the businesses they serve.
But, every successful brand strategy must include essential components.
Whether you're starting a new business or finally getting serious about branding and building a strong brand identity for your existing business, your brand will benefit from a comprehensive branding strategy.
5 essential components for a strong branding strategy: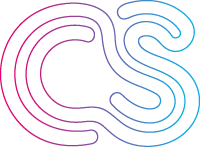 1. Vision
Successful brands have a clear vision.
Vision is the overarching inspiration that guides a business as it grows.
If you're working on a business plan, this will be one of the core sections of your plan.
With a strong vision, brands can create a distinct, recognizable identity and make big-picture choices that drive them toward their ultimate goals.
Without vision, brands tend to get lost in the weeds and present a generic or inconsistent face to their audience.
To clearly articulate your brand's vision, your brand strategy should address your brand's purpose, values, and personality.
Purpose and mission
A core purpose should drive every brand.
If you're the founder of the company, then you should know what that purpose is.
Why did you start your business?
What do you hope to accomplish?
What change do you want to see in the world?
Your purpose can be functional, such as when a business's main focus is to make money. Your purpose can also be intentional, where making money is important, but only if the brand can also do good in the world and help others.
Your brand strategy must make purpose the core of your brand. Every decision you make should hearken back to this central purpose – it's the keystone of your business and your brand.
Values
Your brand's purpose describes what your brand desires to accomplish.
Your brand's values determine how your brand will accomplish it.
A brand strategy without values is like a boat without a rudder. Knowing where you want to go means nothing if you can't navigate there.
Authentic brand values will guide brand decisions and every other decision you make in your business. So, define your brand values.
And, while honesty, integrity, transparency, and accountability are vitally important, we invite you to think beyond. Ideally, all businesses should share these values.
If you're serious about making your brand stand out, dig deeper and lead with unique values.
Then, use them to guide every single step of your brand strategy.
Personality
The best brands have a recognizable personality.
Brand personalities humanize a brand. This makes them relatable to their target audience.
Think about it…
Nike's personality is motivated, aggressive, and inspirational.
Disney is warm, whimsical, and friendly.
Apple's personality is innovative, cool, and just a little geeky.
These are brands that people can – and do – relate to.  That's why their customers are such loyal advocates.
When people can relate to your brand on a human level, it builds rapport and loyalty.
Your brand strategy must include a distinct personality – a personality that is authentic to the people running the business. Authenticity will help your brand personality shine through in every action.
The brand personality should organically grow from the purpose and values that you've embraced. This will make it easy to keep that personality consistent and relatable for your customers.
Want a free brand review?
Answer 5 short questions and we will send a custom report with actionable insights and specific actions you can take to build a stronger brand.

We just emailed the info to you.
2. Audience appeal
Every brand strategy must consider its audience – and make choices that appeal to that audience.
Catering your brand presentation to your audience in an authentic way creates resonance, trust, and loyalty.
The following components help build audience appeal in any brand strategy.
Emotional hook
People are persuaded more effectively by emotion than logic.
A multi-university collaborative paper organizing and analyzing 35 years of study into emotions' impact on decision-making reports:
The research reveals that emotions constitute powerful, pervasive, and predictable drivers of decision making.
Your brand strategy needs an emotional hook to connect with potential customers and motivate them to purchase.
So, what is an emotional hook?
An emotional hook is an emotion that's triggered by the benefits your product or service provides.
Your brand strategy should feature this emotional hook and emphasize it consistently.
Make your emotional hook a reliable part of your brand messaging.
Pricing
Your pricing is both a practical matter and a brand consideration.
The amount you charge for your product or service must cover the time and resources invested in producing that product or service (including some profit for your business to thrive).
But, your pricing also has to resonate with the perceived value your audience has in mind and the quality level your brand is trying to project.
If your audience is accustomed to luxury items and you're positioning your brand as a luxury brand, you have to price your products to reflect that.
What pricing level will appeal to your audience? Premium, market average, or discount?
Product or service benefits
Potential customers care far less about features than they do about benefits.
Features are about your product or service. Benefits are about your audience.
When planning your brand strategy, consider the benefits your customers will enjoy with your product or service.
Plan how you will feature these benefits as part of your brand and in your brand messaging.
3. Consistency
Every brand strategy must provide consistency.
People want to see consistency from a brand. It tells them if a brand is actually "who" it claims to be – if it can be trusted and relied on to show up day after day in the same reliable way.
If your brand strategy doesn't provide consistency, then all of your hard work is for naught. People will have to learn who your brand is over and over again, with no gain in brand recognition over the long term.
And, if their experience is different every time, people will stop bothering to get to know your business altogether.
Read on for the most useful elements to build consistency into your brand strategy.
A custom logo
Humans are visual creatures.

Most of us rely on our eyes to navigate the world and our lives.

So, every business benefits when it presents a visual brand that people can recognize and identify.
Your brand strategy must include a custom company logo to help people visually identify your business.
Please don't fall into the trap of using a logo generator or paying an inexperienced designer $25 to throw your brand's initials into a box or a circle and calling it a logo.
Generic logos are worthless when it comes to differentiating a brand.
If you want to create a consistent brand that potential customers can use to identify your business, it has to look like your business – and no one else's.
Then use your unique logo on everything your brand puts into the world.
To see a great example of consistency, look at Coca-Cola. Their logo has remained consistent for decades, and all elements of their marketing harmonize together to promote recognition and excitement.
Color palette
Want to create consistency in your brand strategy?
A signature color palette is one of the easiest ways to do it. As we emphasized,
A complete visual brand provides a broader visual context that people can relate to your business. And, no visual brand is complete without a dedicated color palette.

Color is a major branding powerhouse.

Colors resonate with people, capture attention, and communicate emotion.

And, when colors repeatedly co-exist in combination, they take on an identity of their own.
Choose a few colors (that appear in your logo or complement your logo) to represent your brand.
Keep your brand personality and values in mind when you do this. Your brand colors should support all other aspects of your brand to create a coherent experience.
Then use these colors consistently in all of your branding efforts.
Typography
The voice you use to speak to your audience is important.
But so is the typography you choose to share those words.
Typography (the fonts you use) isn't just text. It's also a graphic. And all graphics convey emotional tones based on their line and form.
So, make sure your brand strategy includes choosing typography (2-3 complementary fonts at the most) that reflects your brand's personality.
Employee engagement
Sometimes it feels like businesses don't want to talk to their customers.
Endless tiered phone menus and cagily hidden contact info suggest that businesses don't want to engage.
But, your employees must engage. And, when they do, your brand strategy must have guidelines for how those interactions should go.
Your customer support and marketing teams should know your brand personality, values, and mission.
They should understand your brand voice (casual vs. formal, friendly vs. authoritative, etc.).
And your copywriters' should use that brand voice when writing your website and marketing copy.
Every employee – especially customer-facing employees – should know and live your brand.
To help your team, create a style guide. A style guide can include the color scheme you use, permitted ways to use your logo, your company fonts, the tone of voice you use in marketing and social networks, and more.
4. Accessibility
Every brand strategy must consider how people will access your business.
It's not enough to have a customer support phone number. Today's consumers expect transparency and 24/7 access to information about your business.
And, it would be best if you wanted that, too.
If night owls, early birds, and everyone in between can access your brand at the time and location that's most convenient for them, they're more likely to make purchases.
Create accessibility in your brand strategy with the following tools.
Website
Your business website is your best resource for creating an accessible brand.
If people can't find your business online, it may as well not exist.
People expect businesses to have websites. It's a sign of credibility. And, if a business doesn't have one, it's a major red flag for today's buyers.
Websites provide basic information about your business that people can access all day, every day.
And if your website domain matches your brand name, your business is easier to find. You're just a Google search away.
Plan to design a website that provides potential customers with the information they need to decide if your product or service is a good fit for them.
And give them the tools to act. Build scheduling and/or e-commerce functionality so that they can make an appointment or buy directly from your website – anytime, anywhere.
Social media
The youngest adult consumers have never known a world without the internet.
Social media is a way of life.
They expect direct access to your business and authentic engagement on social media.
While your website is the business face of your brand, social media is the personal face of your brand. Your social media accounts should be a living embodiment of the brand personality you've defined for your business.
To create a truly accessible brand, your strategy must include creating a vibrant social media presence.
Email marketing
In business, timing is everything.
Brands who know this utilize email marketing to get in front of their audience regularly.
People buy on their own timeline – not yours.  And, regular email communication makes it easy for them to remember and find your business when they're ready.
When creating your brand strategy, be sure to plan regular email marketing campaigns to stay in front of potential, past, and current customers.
5. Authority
When your brand is perceived as an authority in its field, people gain confidence to do business with you.
This is especially true in fields with a high price-tag, or fields with high stakes – like medical care, real estate, consulting, or education.
Plan to incorporate these authority-building tactics into your overall brand strategy.
Blog
If you want to establish authority, a well-written blog is a must.
Take the time to write on topics that concern your customers. They want to know that you have the answers they're seeking.
And invest in a professional blog theme design to ensure you're making the professional impression you intend to.
When you share high-quality content on relevant topics, it improves your SEO rankings (making you easier to find). Not to mention, it also makes people wonder what else you can offer if you're giving so much value away for free.
eBooks
Once your blog is a success, writing an ebook is a great way to build additional authority for your brand.
You can use this as a marketing lead (providing free downloads in exchange for a user's contact information) or a paid product.
An ebook, when well-written and designed, looks impressive and will build your credibility.
So, be sure to include a wealth of valuable information. And, don't skimp on book cover design.
Infographics
Infographics are a great way to build authority for your brand.
People prefer visual content like infographics over dense paragraphs of text sharing the same info.
Infographics are eminently sharable on social media and via other sources' blogs. The more shares and links your infographic receives, the more authority you'll accumulate.
Give your brand its best chance
Every brand strategy should reflect the five essential components we discussed above. Do it right, and your business will be on its way to creating a memorable brand that attracts loyal customers.