Brand Equity: What it is, Why it's Important, How to Measure and Improve it, and Examples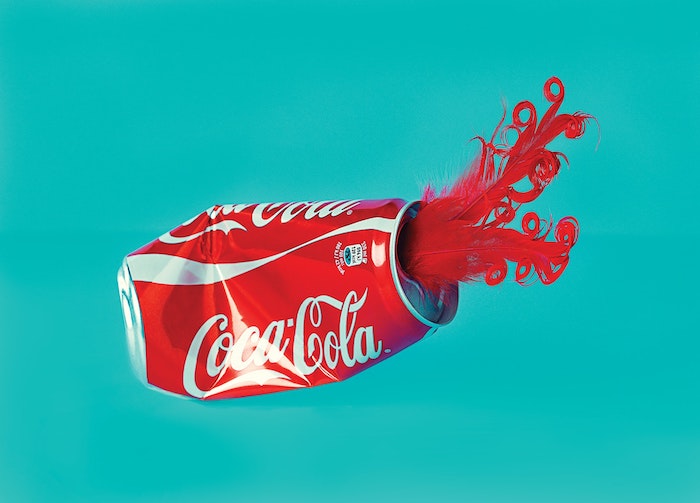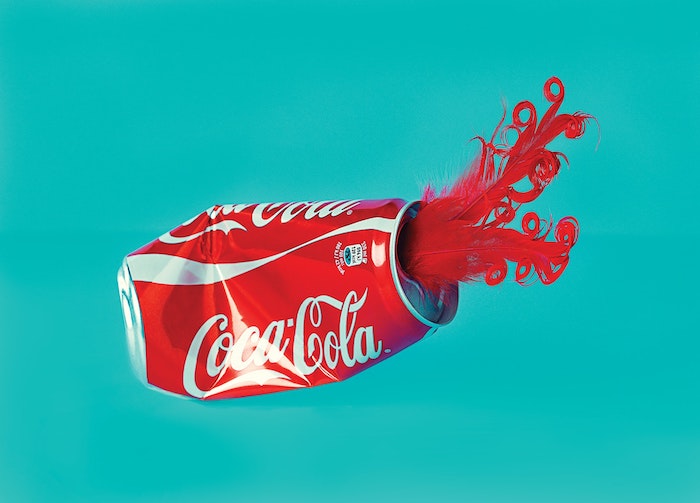 What makes customers want to pay more for one brand over another? What prompts people to buy every product launched by Apple even when they don't need it?
That's the power of brand equity at work.
What is brand equity?
Brand equity is the value premium a brand achieves based on how consumers perceive and value the company. A company with a well-known brand name and strong brand equity can command higher prices for its products and services even if competitors offer cheaper ones.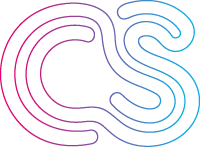 Brand equity can make or break your brand.
Brand equity is heavily influenced by marketing psychology and a company's reputation for service and product quality. If you want to build a successful business, brand equity must be a part of your branding strategy.
Over the past fifteen years, our team has built successful businesses in traditional and innovative industries. We've also helped thousands of entrepreneurs and small business owners develop successful businesses with strong loyalty and brand recognition. We frequently mentor entrepreneurs and business owners on increasing loyalty and growing their brand equity. This guide shares the actionable insights, tips, best practices, and expertise we've developed after helping over one hundred thousand brands worldwide.
The five elements of brand equity
The five core components of brand equity are:
Brand recognition
The most critical question in brand recognition is whether a person recognizes a brand when seeing a company's branding. For example, what comes to mind when you see a "swoosh"? Did you think of Nike? If you did, that's brand recognition.
Your visual identity will strengthen brand recognition if consistent and executed well.
Brand recognition will be difficult if you're starting a new business because people won't know anything about your business. That's why a strong brand identity is so vital to new companies. A strong identity helps to build brand recognition.
Brand perception
Brand perception isn't what your company says it does – it's what customers perceive you do.
Most brands have recognizable features that identify a product as belonging to a particular brand. For example, many people could easily recognize products created by Apple even if those products didn't have an Apple logo. Apple's brand perception is so strong that other companies often try to design products to reflect the highest standards for design to make consumers think Apple created those products.
Brand perception also includes brand awareness – your unique selling proposition. Brand awareness is about knowledge, values, and beliefs. What do consumers think of your brand? What do they say your brand is about? Netflix, for example, has a "reputation for competence," according to a 2021 study by Pulsar.
What's your brand's true essence?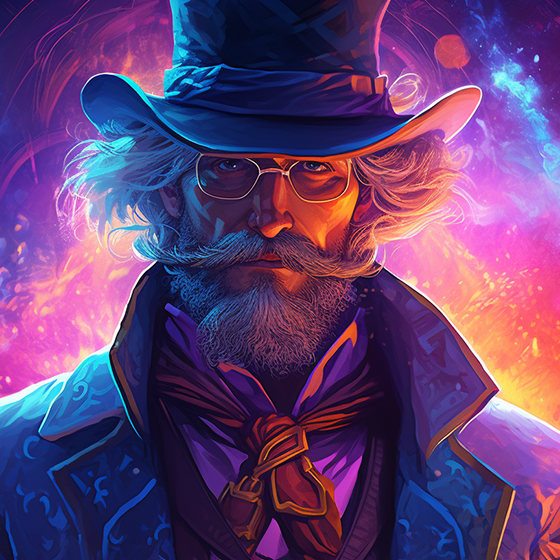 Discover your brand's unique character in just 3 minutes & unveil 15 key insights to make your brand stronger.
Start the free quiz now!
Brand image
Brand image is a feeling, so the most crucial question is how your brand makes people feel. For example, Disney has spent a lot of money telling people that the happiest place on earth is Disneyland. And not surprisingly, Disneyland has a strong brand image among families with younger children.
If your brand image is weak or tarnished, consider a rebrand. Even successful brands rebrand periodically to align their brand image with their vision.
Brand value
Do consumers think your product or service is worth the price they pay? Would customers spend more money on your products or services than on cheaper alternatives?
According to BrandFinance, Apple is the world's most valuable brand in 2022. Apple makes terrific, high-priced products and has a very loyal customer base. No wonder people line up for the latest Apple gadget, no matter how ridiculously high the price tag!
Why is brand equity important?
Brand equity directly impacts your company's sales, profits, and growth. And it affects your return on investment (ROI) across your marketing campaigns.
Strong brand equity helps small businesses and startups to do the following:
Mark-up and charge a premium price
Customers who trust your brand are willing to pay more. They will not think twice about spending top dollar on your products and services because they associate your brand with quality.
More successful product launches
People are drawn to and will seek to replicate positive experiences. This is why we all have "favorites" – a favorite snack brand, a favorite shirt, etc.
And when customers associate your brand with positivity, they become more open to trying and buying new products or services because they expect to get that same level of quality and experience they received previously.
Reduced ad spend
When customers have a positive experience with a brand, they usually don't need prodding or convincing to return and repurchase. Your brand equity will do the heavy lifting for you.
Bigger profit margins
You can achieve higher profit margins by charging more for your products and services while spending less on marketing.
Increased order value per customer
Positive brand equity inspires brand loyalty. Customers are more inclined to try your company's other products and services. This makes up-selling and cross-selling easier. And, as your customers buy more products and services, your customer lifetime value will increase.
Better customer retention
Customers who believe in the value of a brand will keep coming back. They'll do so because of convenience, familiarity, and, more importantly, loyalty.
Loyal customers will have your brand on "top of their mind" and the first option when it's time to repurchase.
Brand ambassadors
Never underestimate the power of a referral. Positive brand equity mobilizes your customers to become ambassadors for your brand. They will voluntarily recommend your brand to others because they want to share positive experiences with their friends and family.
How can your business improve brand equity?
Brand equity is an essential element in a company's branding strategy. Companies must nurture a genuine rapport and develop trust with their target audience to build valuable brand equity.
Here are four actionable strategies for building your brand equity:
1. Create greater and more consistent brand awareness
You must ensure that your customers and prospects recognize your brand among competitors. Here are a few good ways to do this:
Choose and use a unique company logo to represent your brand.
Adopt the right brand architecture model for your related sub-brands, products, or services.
Create a brand style guide to ensure that your brand looks consistent on your business website, social media, and print.
Identify and communicate your brand's unique value proposition (also called unique selling proposition).
Consistent and timely communication with your customers and prospects via email, newsletters, social media, and other channels.
2. Communicate what your brand stands for
Think about how your product and service address the needs of your customers. And then focus your messaging to emphasize how you help customers.
Take inspiration from others on how to position your brand. For example, years ago, Apple's "Think Different" tagline conveyed a position of simplicity, innovation, and creativity.
Don't hide that your brand is committed to social and environmental causes. Today, consumers, especially younger consumers, favor companies that genuinely support ecological or social causes.
3. Nurture and maintain positive customer experiences
When customers feel safe and comfortable with your brand, they're likelier to become loyal customers and tell others about your company.
This is called the "halo effect." The halo effect correlates to brand strength and loyalty and contributes to brand equity.
The halo effect helps you build a brand and increases your mindshare (a marketing term that describes the amount of brand awareness or popularity surrounding a product, service, or company).
But to feel safe and comfortable, people must trust that your brand is credible and competent.
For example, when people think about Starbucks, they think about comfortable chill-out spots, places to meet friends, and safe locations for a first date. Positive experiences like these create loyal customers.
The halo effect's opposite is the horn effect. When people have a negative experience, they correlate that negative experience with everything associated with that particular brand.
For example, this happens when an otherwise powerful brand does poorly on social media, managing customer expectations and complaints. Brand loyalty suffers.
If you want to build a brand and have strong brand equity, be proactive and deliberate in helping shape how customers and prospective customers perceive your brand and your products and services.
4. Strengthen customer loyalty
To build a loyal customer base, you must help people develop an emotional and psychological bond with your brand.
This takes time, so be patient. Take measures to make customers feel like they're part of a community. Create and nurture social groups (online and offline) where your customers can meet and interact. Provide loyalty rewards and recognition to encourage repeat purchases and referrals.
How to measure brand equity
Brand equity is difficult to measure and quantify. But here are several ways you can measure brand equity.
Measure financial value
Think of your "brand" as an asset. The difference between the value of your overall company and your tangible assets is the value of your brand equity.
For example, if you believe your company is worth $5 million but your tangible assets are worth only $1 million, you can assume that your brand equity is worth $4 million.
Companies with a more significant market share tend to have higher brand equity. Similarly, companies with growing revenue see an increase in their brand equity.
The market value of companies like Apple, Coca-Cola, Amazon, Facebook, and others is heavily affected by their brand equity value and not only their tangible assets.
Measure product value
As we pointed out above, a company with a well-known brand name and substantial brand equity can command higher prices for its products and services even if competitors offer cheaper products and services.
You can measure product value by comparing a generic product to your branded product. If customers are more likely to purchase your branded product than a generic product, you can assign the value to brand equity.
Do a brand audit
You can review competitors, comparison sites, social networks, and web analytics data to see how consumers talk about your brand and your competitors. And you can assess whether consumer sentiment about your brand is consistent with your vision and messaging for the brand.
Examples of companies with high brand equity
Apple
Apple has a strong and loyal customer base by creating and selling high-quality products based on innovative design.
The Apple brand is synonymous with a modern, reliable, stylish brand. When Apple introduces stylish new products, its zealous and loyal fans wait hours overnight to be the first to pay premium prices to own those products.
Few companies command the type of brand equity Apple has earned over the past four decades.
Coca-Cola
Coca-Cola is one of the world's top three food and beverage companies. The brand is so ubiquitous that soda can be called a "coke" in many regions of the southern United States.
Coca-Cola owes much of its success to the consistency of its branding and the brand equity it built over many years in business. And while other brands regularly rebrand their identities, Coca-Cola's branding has barely changed since it was founded in 1892.
Starbucks
Starbucks is the most famous coffee house in the world. The Starbucks logo in green and white has become so recognizable that Starbucks didn't even put the company's name on it. The company operates in almost 80 countries with over 31,000 stores worldwide. Starbucks is successful for three reasons: a strong visual identity, a compelling brand story, and the commitment to put its customers at the heart of its business.
These and other brands demonstrate that establishing positive brand equity can affect the bottom line. With these insights and strategies, you now have the tools to strengthen your company's brand equity.