Book Cover and Layout Design: A Self-Publisher's Guide
The rise of self-publishing has leveled the playing field for talented authors of all genres.
What was once seen as a backup plan is now the preferred path for many writers.
Publishing your own book gives you complete creative control. It delivers a higher share of the financial reward. And, it's easier than ever before with so many self-publishing platforms to choose from.
But no book publishing path is a guarantee for financial success.
And, if you're self-publishing, more of the burden for creating financial success falls to you.
You will be the one marketing your book. You will be the one marketing yourself. And, you will be responsible for getting a great page layout and book cover design.
Your book's visual design is as much a marketing tool as an artistic endeavor.
So, don't throw it together and hope for the best. This simple design guide for self-publishers can help.
>> If you're interested in current book cover design trends, read 10 Top Book Cover Design Trends for 2022.
Here are 3 simple steps to designing your book: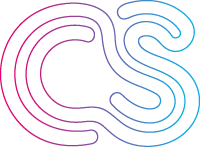 1. Choose a format: print, digital, or both?
The first step in designing your book is to decide how readers will read your book.
Will you be creating a print book or a digital book?
For new authors, the most cost-effective path is digital publishing.
But, if you have your heart set on creating a physical, printed book – and you have the budget for it – that's an option, too.
Just be aware that the layout requirements may be different for print vs. digital publications. Here are some ways in which they might differ…
Print books
Printing a book is a technical, mechanical process. As such, you have to design your book to undergo that process without negatively impacting the finished product.
The first decisions you must make are:
the book dimensions (how tall and how wide your book will be), and
your binding style (case/hardcover binding, perfect/softcover binding, comb or spiral binding, etc.).
These factors will impact every other design decision you make – including your page layouts and cover design.
Printers require a certain amount of white space built into the borders of a manuscript to ensure that they can cut and bind the book without impacting any of the text.
Each printer is different, so speak to yours to determine how much space is needed for trim, bleed, gutters, and margins.
Also, bear in mind that legibility is always a primary consideration in any book design. And some fonts are better for print.
Serif fonts (as shown above) are easier to read in print. They help the reader's eye move from letter to letter more seamlessly across the paper.
So, choose a serif font rather than a sans serif font for your print manuscript.
Finally, print books require more page layout formatting than digital books because they must print consistently every time. So, they will require more time and attention to detail to format.
Want a free brand review?
Answer 5 short questions and we will send a custom report with actionable insights and specific actions you can take to build a stronger brand.

We just emailed the info to you.
Digital books
Digital books are in demand.
The ease of downloading a digital book whenever the mood to read strikes has led more readers to purchase ebooks.
And, ebook files can be downloaded to a variety of mobile devices and e-readers.
This means that your audience will be reading your book on many different devices. So, it's important to create cover designs to accommodate the screen dimensions on all of the most popular e-readers.
At the time of this writing, Kindle, Kobo, Nook, Onyx, and PocketBook are all popular. Read up on the most popular e-readers at the time of your publication to ensure you've included the most important formats.
The reader on their devices can also format digital books. They can change fonts, text size, spacing, contrast, and more on their devices.
As a result, you don't have to be as precise with your page formatting. The readers will customize it to their preferences all on their own.
2. Design your page layouts
Page layout isn't as flashy as cover design. But, it's just as important.
Page layout design includes everything the reader sees on the page.
And, while there are opportunities to communicate unique flair (in spots like chapter headers and first paragraphs), page layout design should generally go unnoticed.
Page layout should facilitate readability above all else.
So, if your readers notice your page layout, it's probably because there's something about it that distracts them from reading.
So, what does a good page layout look like?
The best page layouts provide ample space between lines of text, clean, readable text, and consistent margins. Page numbers and chapter headers should be clearly marked.
But, as we've mentioned, print books and digital books have different page layout requirements.
Print books must have comprehensive, static page layout designs that can be used to create identical print copies.
eBooks are adaptable (readers can set the font, spacing, contrast levels, etc.). So, page layout design doesn't need to be quite so detailed.
Page layout elements
When designing your page layouts, consider the following:
Font – What fonts will you use for your standard body copy and any accent text (chapter headers, and first paragraphs, or first lines of chapters)?
Chapter headers – Chapter titles or numbers often appear in a visually interesting accent font.
First paragraph – The first paragraph in a chapter can be featured by formatting it differently than the standard body text. It may appear larger, offset, or in a different font.
First line – The first line in a chapter can be featured by formatting it differently than the standard body text. It may appear larger, offset, or in a different font.
Spacing – How much space will appear between text lines? How much space is at the end of sentences? What about space between characters?
Indentations – Will you indent the start of each new paragraph? How much?
Margins – How wide and tall will your page margins be? Remember to consider the printer's requirements for trim, bleed, and gutters.
Page numbers  – Where will you place page numbers? Will they appear on all pages?
Graphics – Will you include graphics at the beginning or end of chapters? If so, what will they be?
There's a psychology to choosing the best fonts for your page layouts.
Types of pages
Every book contains multiple types of pages.
At a minimum, every book includes a title page and standard page layouts.
But, many other page types may be appropriate for your book.
You may want to include some or all of these page types in your manuscript:
Title page
Dedication page
Table of contents
New chapter page
Standard text page
Illustration page
Acknowledgments page
Appendix page
Each of these page types should have its own unique page layout design.
If you're feeling a bit overwhelmed, that's okay. There's a lot to consider here.
3. Design your book cover
We know that you want your story to sell on its own merit.
After all – you're a writer, not a marketer.
But, as we've previously pointed out:
…readers do judge books by the book cover.

This is precisely why the publishing industry will drop thousands of dollars on photo shoots, illustrators, and focus groups to create dazzling book covers.

A great custom book cover can make the difference between a book that sells almost no copies, to a book that lands on the New York Times Best Seller list.
Self-publishing is no excuse to have a weak book cover. And, self-publishers can't afford a weak cover.
Your book's cover is your introduction – your link to your future reader. Great book covers capture attention and set expectations about the book itself. This gives people a reason to pick your book up or click to learn more.
In other words, strong book covers sell.
And, it doesn't have to cost a fortune to get a custom book cover that drives sales.
Here's what you need to know…
A book cover has a big job.
It needs to accurately summarize the most important theme(s) of your book. It needs to communicate basic information like the title and author. And, most importantly, it also needs to grab readers' attention.
At the most basic level, your book's front cover must include:
the title of your book
the name of the author, and
any relevant series details (i.e., "Book Five of the Lingonberry Chronicles")
But that's just the start.
To create a compelling book cover, you need to communicate more than the basics.
It would be best if you gave your readers a visual that helps them connect with your book. Without that connection, they'll browse on by.
And you need to understand book cover design trends.
Here are a few guidelines for helping your book cover capture attention and build a connection with your intended audience:
Use color wisely
Color is one of your most powerful book cover design tools.
It can help visually differentiate your book from others in its genre, so it stands out on the shelf or webpage.
And, the right color can underscore the theme or feeling of your book, helping readers relate to and anticipate your content.
So, consider choosing an unexpected color to help your cover pop. But only if it makes sense for your content.
Check out this article to learn about color theory so that you can choose the best possible color scheme for your book cover. And take a look at these tips on effective book cover design.
Invest in custom graphics
The graphics on your book cover (or lack thereof) have a tough job.
They need to communicate a whole book's worth of content on just one cover.
And unique custom graphics will capture your book far better than any stock art ever could – because your book is unique.
You know your book better than anyone else. So, your guidance is vital. But, unless you're also a graphic designer with book cover experience, we strongly recommend that you leave the actual design work to a professional.
As we've explained before:
Hiring a professional designer to design your book cover allows you to give creative input while leaving the sophisticated design details up to the professionals.
Be prepared to speak to your designer about the main themes in the book, the appearances of key characters, any important imagery, and the general tone of your work. They'll need to know these things to create a design appropriate to your book.
Be picky about typography
Not all typefaces are created equal.
And, while there is no absolute value scale for fonts (the digital representation of a typeface), some are better than others when it comes to legibility and thematic or emotional relevance.
Typefaces visually communicate emotion as well as the words they spell. Keep this in mind when working with your designer to select the typography for your book cover.
Most book covers feature 2-3 fonts:
Title font – The font you choose for your title should communicate the emotion you want readers to feel when looking at your cover. You can err on the side of style over readability for this font. But it should still be legible.
Copy font – Your blurb on the back cover should appear in this font. So, choose a font that is very easy to read. Prioritize a simple serif font for a print book or a simple sans serif font for a digital book.
Heading font – This font is for short sections of text that are not your title. For example, the author's name, any series info, accolades, or short testimonials may appear in this font. Readability is still important. But, you may want something bolder than your copy font.
Your book cover designer will recommend fonts. But, be sure to review these fonts with a critical eye to ensure they truly align with the tone of your book.
Don't shortchange the back cover
The front cover may get most of the fanfare, but the back cover is the closer.
The front cover piques interest, while the blurb on the back cover seals the deal.
So, ensure that your back cover is easy to read and places the focus on your blurb (or synopsis).
Turning the page
Writing a book is exciting.
Sending your creativity and vision out into the world to be sharing with others is a deeply meaningful endeavor. But, it can also be highly lucrative.
So, don't undermine your book's chances for financial success by getting lazy with design.