5 Best Canadian Cities For Startups and Entrepreneurs
What are some of the things that come to mind when you think of Canada?
Hockey?
People who say "eh"?
Celine Dion?
Our neighbors to the North carry a lot of stereotypes on their broad but polite shoulders. One that you probably want to add to that list is "start-up powerhouse."
Yes, the country north of the 49th parallel may have 1/10th the population of the United States, but when it comes down to pure entrepreneurship it punches far above its weight class.
There are a number of reasons for this.
Canada boasts a well-educated population that draws its heritage from all corners of the globe.
It's rich in natural resources and has a number of renowned universities and technology institutions.
And it boasts some world-class cities that routinely place on top ten lists of the best places to live in the world.
There is also excellent support for entrepreneurs, both home-grown and imported.
It's true that there's less access to VC funding compared to the leading U.S. cities, but the Canadian government remains at the ready to attract and assist new startups.
There is an ample selection of government aid that small businesses are encouraged to take advantage of – some of which include grants that require no repayment.
The roster of the country's best-known business successes confirms this reputation for excellence.
Companies like Hootsuite, Shopify, Slack, 500px, and Kik call Canada home, and there are some premier innovation centers like Toronto's MaRS Innovation and Vancouver's 312 Main.
Over the past decade, crowdspring has helped many Canadian startups with everything from naming their business, to logo design, packaging design, product design and more.
Many major companies have taken notice of Canada's virtues and set up offices there.
Will your business idea succeed?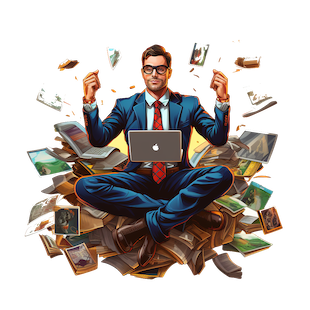 Google has a sizable presence in Ontario's Kitchener-Waterloo area. Amazon and Microsoft have large engineering offices in Vancouver and Toronto.  And gaming companies like EA, Ubisoft, Bioware, and Capcom are either based out of Canada or have large operations in the country.
It's no surprise that in 2017, Canada was rated the 7th best country in the world to start a business by Business Insider.
We've previously looked at the best cities in the US to build your startup, and we've even looked at some of the best cities globally. Let's turn our attention to our neighbors to the north, and look at the best and brightest cities in Canada for startups and entrepreneurs.

Vancouver
This rainy city on the west coast is one of the biggest and best-known startup centers in Canada. World-famous startups like Hootsuite and Slack are based there.
The Global Startup Ecosystem Report put Vancouver as the 15th best city in the world to start a tech company and for good reason. The study calls out Vancouver's:
[…]highest concentration of visual effects and animation studios, two of the top six video game franchises, and its ranking as one of the world's top 20 Global Financial Centers.
The report details some of the high profile success stories in Vancouver:
In the early days Slack's founder estimated the market for the software to be $100 million, which they exceeded in just three years—and have now become the fastest growing business software of all time. Broadband.tv is now the third largest video streaming site in the world after Facebook and Google, while dating app Plenty of Fish sold to Match. com for $575 million.
Vancouver leads PeoplePerHour's Startup City Index.
The bustling Canadian seaport has been ranked the best place in the world to start a business, topping the Startup City Index with a high quality of life, good access to office space and relative ease of getting a company off the ground.
The city's close proximity to major business centers like Seattle and Silicon Valley is another notable benefit, enabling a vibrant flow of talent between cities up and down the west coast.
Vancouver has aggressive provincial and federal tax breaks in place, a concentration of skilled labor and talent, and a year-round climate that is both temperate and pleasant. It's no surprise that companies like Amazon and Microsoft have set up offices in the city, with many more to come.
It doesn't hurt that Vancouver routinely makes the top five of "best places to live" lists (like the Economist).
Add to that the fact that it an equally beautiful place (being nestled in-between the mountains and the Pacific Ocean) and you have quite the compelling case for Vancouver as an entrepreneur's dream.

Edmonton / Calgary
Alberta is home to two cities that may share a province, but bring different benefits to those interested in starting a new business.
Edmonton is a leader in Canada for a number of industries, from biotechnology and digital media to oil and gas. There are a handful of respected incubators operating in the city, including Startup Edmonton and TEC Edmonton.
Edmonton also has a number of high-quality post-secondary schools that continually add many highly-skilled employees to the job market.
The city may enjoy its status as the province's capital, but its larger neighbor to the south is probably better known as a place where business gets done.
Calgary is Canada's fourth-largest city by population and is well-known as a center for entrepreneurship and business related to the energy sector.
Incubators like Startup Calgary and Innovate Calgary give entrepreneurs the support they need, and a wide selection of coworking spaces bring them together.
Want a free how to start a business checklist?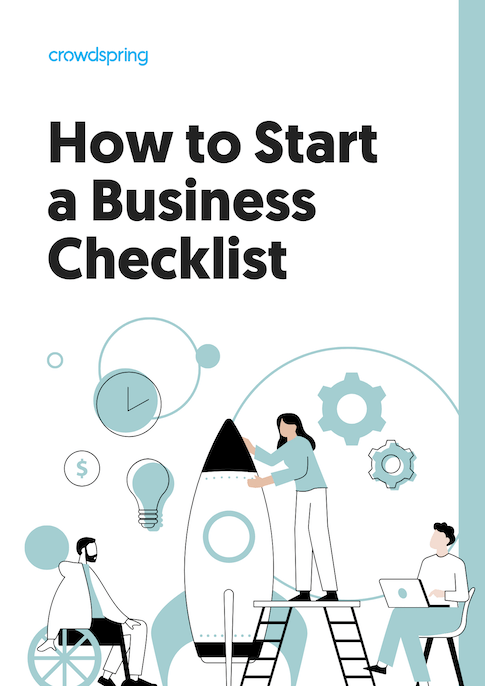 Our checklist is your secret weapon - turning the startup maze into a straightforward path.

We just emailed the checklist to you.
Toronto
As home to 230 different nationalities and with a population of 2.8 million, Toronto has been declared the most diverse city in the world. As we wrote,
Toronto is also one of the most multicultural cities in the world, with half the population of foreign origin. This makes for a wonderfully diverse, compelling population; it also provides critical ingredients for a startup business foundation. The undeniable correlation between immigrants' willingness to relocate (and the inherent intrepidness behind that) and entrepreneurial activity is notable and evident in the broad cultural blend of Toronto.
Toronto reigns as Canada's largest city, and it's no coincidence that it also serves as Canada's tech, commercial, industrial and financial hub.
As home to between 2,500 and 4,100 active tech startups, and boasting the world's largest innovation hub (which covers a daunting 1.5 million square feet), Toronto earns its place as a phenomenal startup city for entrepreneurs of all kinds.
It's an especially friendly place for minority entrepreneurs, notably women: 12.5% of partners at venture capital firms in Canada are women, which more than double the US rate of 6%.
For entrepreneurs seeking assistance in R&D, Toronto is a great bet.
The significantly lower cost of R&D, compared with other major startup cities like Silicon Valley, New York, and Boston, makes  Toronto an alluring choice. It's nearly irresistible when you take into consideration that the Canadian government provides refunds on R&D investments. Refunds can be as high as 65% of the R&D cost.
How much is a great logo worth to your business?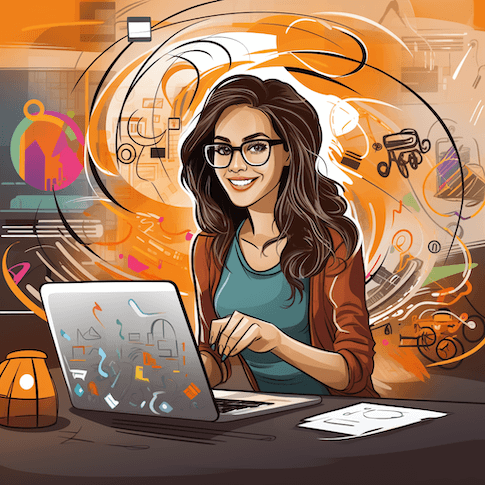 Answer 5 quick questions & gain 15 valuable insights to drive customer loyalty and business growth.
Start the free quiz now!
Toronto has obvious and dedicated support and enthusiasm for startups and entrepreneurs, and nowhere is that more evident than in the Ontario Network of Entrepreneurs.
Ontario Network of Entrepreneurs (ONE), a government creation, supports over 130 not-for-profit organizations throughout Ontario. It aims to support businesses through their varying stages – starting with researching new ideas and assisting all the way through to a company ready to launch their product.
The ONE places a high value on developing an entrepreneurial culture. It makes a point of nurturing innovation and hopeful newcomers looking to get their start.
The ONE recognizes that whether or not any given startup succeeds is less important than their underlying goal: to truly foster a spirit of entrepreneurship that will promote a thriving community of intrepid minds.
As of 2017, the ONE has helped an impressive 5,600 Ontario entrepreneurs open new businesses.
It's clear that a move to Toronto means you'll be at the center of a community that truly values innovation. In fact, Toronto was named one of the world's most innovative cities.
If you're looking for an example of one of these successful Toronto based startups, you don't have to look much farther than FreshBooks.
FreshBooks is an accounting platform for small businesses, has more than 10 million users. It has a 43,000-square-foot office in the city housing 245 employees. Mike McDerment, Founder & CEO of FreshBooks, is full of praise for Toronto:
I think it's an attractive place to come for talented people, it's a huge market for creative people and I think there are some companies emerging that give people hope that it can be done here…Tell every smart person you know who's interested in technology to move to Toronto as well and then start your damn company.
In addition to FreshBooks, Toronto is also home to Fortune 500 corporations and hosts the Canadian headquarters of Google, Facebook, Twitter, and LinkedIn.
Waterloo
Waterloo, a small city with a population of just 550,000, is located sixty miles west of Toronto.
In contrast to its small population, Waterloo is home to a massive 1,100 new ventures, making it a region with the highest startup density of any area globally aside from Silicon Valley.
It's no wonder why Waterloo acts as such an incredibly fertile area for startup growth. A recent report from research firm Compass details many of the advantages of starting up in Waterloo (factors like growth, performance, funding, and exit values were all considered), ranking it the No. 25 best startup ecosystem in the world.
Waterloo hosts a significant portion of Canada's tech talent. Similar to San Francisco and the Bay Area, Toronto and Waterloo together form a corridor hosting a surplus of startup innovation between them.
Because of this, the Toronto and Waterloo corridor is frequently referred to as "The Silicon Valley of the North."
Waterloo is home to the University of Waterloo, which has been an outstanding resource for startup ecosystems looking to attract new talent.
The University of Waterloo has over 30,000 undergraduates and boasts an internationally admired engineering program. Students are welcome to participate in their co-op program (graduating with one or two years of work experience, which is of high value to many companies).
Many companies, some of them well known and established, count on the University to snatch up new employees. It's telling that, after the University of California, Berkeley, graduates from the University of Waterloo are the second-most-frequently hired in Silicon Valley.
"If you ask around Silicon Valley, all the top companies will have had an intern from Waterloo," says general partner at SV Angel Kevin Carter.
Startups in Waterloo further benefit from institutions like the Communitech coalition and the Accelerator Centre. Both provide in-house mentorship from entrepreneurs and venture capitalists, educational courses, and funding access.
Communitech is one of nine North American tech hubs in the Google for Entrepreneurs network. They describe themselves as a thriving community that: "enables tech hubs by providing them with technical content, business tools, and infrastructure upgrades so that they can support increasing demand from developers and startups and help grow their local economies."
The Accelerator Centre is an award-winning startup accelerator that has a mission statement of helping entrepreneurs with "building and scaling sustainable, globally competitive companies and giving startups the highest probability of long-term success."

Montreal
Montreal has been rated as one of the top 20 startup ecosystems in the world by Startup Compass.
This isn't surprising.
Montreal boasts a tightly knit community bolstered by unique startup events like Startupfest, a highly regarded, much anticipated annual event that brings in a couple thousand of the world's groundbreaking innovators, entrepreneurs, and prominent speakers.
Montreal is further bolstered by supportive non-profits and incubators like Montreal NewTech and Notman House.
PwC Canada and CB Insights have released their MoneyTree report which takes a close look at Canadian VC activity from 2017. Canadian companies raised $4.4 billion CAD total – and impressively, Montreal raised more funds than any other city on the list.
This substantial amount of funding is in large part because Montreal has become a globally recognized AI hub over the past several years.
Montreal-based artificial intelligence (AI) company Element AI raised $102 million (USD) in Series A funding as of June, which goes down as the largest ever amount for an AI company.
Facebook's announcement that McGill professor Dr. Joelle Pineau would be leading Facebook's fourth Artificial Intelligence Research Lab (FAIR) amplified this activity in the AI arena and has lead to a domino effect of other related activity in the Montreal scene.
Another major advantage of starting out in Montreal is a surprisingly affordable real estate market.
When local startups don't have to worry about the cost of living and are able to keep their costs lower, it's an enticing prospect to many would-be entrepreneurs. Currently, the average house price is $238,000, which is significantly lower than in other cities in the North American region.
Montreal's strong talent pool is helped by the numerous universities and technical institutes that populate the area.
There are outstanding business graduates flocking to make a living in the city after graduating from Concordia's John Molson School of Business. Local technical schools further strengthen the startup ecosystem, providing an adept, motivated engineering workforce.
It's clear that Canada knows a bit about creating a great culture for startups and entrepreneurs to succeed.
It might be time to pack your parka, grab a coffee from Tim Horton's, and start planning your next brilliant startup business.