6 Proven Tips to Help Your Beauty Website Win More Customers
Seventy-five percent of people judge the credibility of a business based on its website.
But that shouldn't come as a surprise to you. Whether you sell make-up, haircare, or skincare products, run a beauty salon, nail bar, barbershop, or spa… as a beauty industry insider, you know that looks are important.
And, if your beauty website looks bad, it's turning potential clients away.
So, it's time to take a good hard look at your website – and give it a make-over, if necessary.
Here are 6 proven techniques to make your beauty website more credible and effective: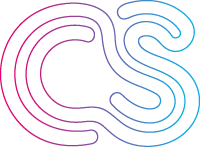 1. Showcase your unique brand
You know that the best look for one client may be terrible for another.
Each client is unique.
And, just as you help your clients to look the best version of themselves, your website design must showcase your brand's unique identity.
This is especially important for new beauty businesses. If you're putting together your business plan while preparing to start a new beauty business, don't overlook the importance of creating a strong visual identity for your business.
After all, clients don't want to look like everyone else. They want to showcase their own unique self. And, they look to see if your beauty business stands out in unique ways and offers something special and different.
For example, if your website uses a generic template and looks like thousands of other salons, nail care, or makeup sites, people won't be able to differentiate you from your many competitors.
In fact, this is true for every aspect of your company's brand identity, including your business name and your company logo. Both must be unique if you want to build a brand that stands out and attracts great clients.
The differentiating factors that make your business unique must be visible so that your clients and prospective clients (the people who are naturally attracted to your brand's mission, aesthetic, and personality) can identify you.
A well-designed website will show what makes your beauty business unique and attract those clients.
And don't be deterred by the price of custom website design. Some beauty business owners worry that the cost of website design can be prohibitively high.
It's true that many design companies and agencies charge thousands of dollars for their services. But this isn't universally true (crowdspring's custom website design projects start at just $899, including all fees).
Action items:
Work with a strong design team to develop a brand-informed logo. Then use that logo as the guide for your website's visual design and all subsequent visual branding.
Prioritize customization – avoid generic web design templates that don't allow you to customize.
Choose fonts (no more than 2-3), colors, graphics, and photos, that evoke your brand's personality.
Include copy that speaks with your brand's voice. Be sure to let your personality shine through.
2. Design your website for fast load speeds
A web page that takes too long to load is a web page that no one will ever see.
Between seconds 4 and 5 of your website's load time, 20% of viewers have already left your site.
Not only that, the faster your website loads, the higher it ranks with search engines. So, the easier it is for people to find.
So, design with load speeds in mind. Not sure how? Learn more here.
Want a free brand review?
Answer 5 short questions and we will send a custom report with actionable insights and specific actions you can take to build a stronger brand.

We just emailed the info to you.
3. Make it easy for guests to book appointments
Are you a make-up artist, stylist, barber, or cosmetologist?
Then you need an integrated booking system for your website.
Service-oriented beauty businesses rely on bookings. But, managing your schedule takes time away from the tasks that actually get you paid – like cutting hair, applying makeup, or performing facials.
And guests have come to expect to be able to book online. The cat's already out of the bag.
So, if your website doesn't support online booking, it'll look inferior to your competitors who do offer that convenient feature.
On the other hand, if you're the first salon, nail bar, or barbershop in your market to enable people to schedule appointments online, you'll have a natural advantage over your competition.
And, there are free salon-booking software apps! So, the cost isn't a barrier. There's no excuse not to impress potential customers with the convenience of online scheduling.
Action items:
Check out these tried and true online booking options:
Choose an online booking service and integrate it with your website for easy, automated bookings.
If you don't currently sell custom-branded beauty products, consider adding your own unique line. Many manufacturers will let you private label their products and you'll just need to create a custom packaging design to showcase your own unique brand.
4. Pay attention to details
You look at every angle when you cut a guest's hair or design a new skincare product. Because you know that every detail counts.
The same is true for your website. Just as a crooked fringe or smeared eyeliner is a no-go, there's no room for error in your website copy, coding, or design. And, failure to pay attention to details like these will drive visitors away.
As we emphasized in our guide on how to start a business,
Your website is one of your new business's most important ambassadors and a crucial component of your marketing and branding strategy.
It's too easy for people to transfer a lack of attention to detail on your website to the level of skill and care your clients expect you to take with their hair or make-up. And, this is equally true for existing businesses.
Review your website with the same critical eye you would apply to a new make-up product or fresh manicure. If you don't find the mistakes, potential customers will.
Action items:
Proof-read your web copy for grammatical, spelling, and informational errors.
Get a professional to design your website. Avoid website builders and generic website templates (even if they're free).
Regularly test your website for functional errors. Ensure all links and forms are working as they should.
Don't use low-resolution images or photos that look blurry and unprofessional. Invest in custom, high-resolution graphics.
WHICH LOGO IS BEST?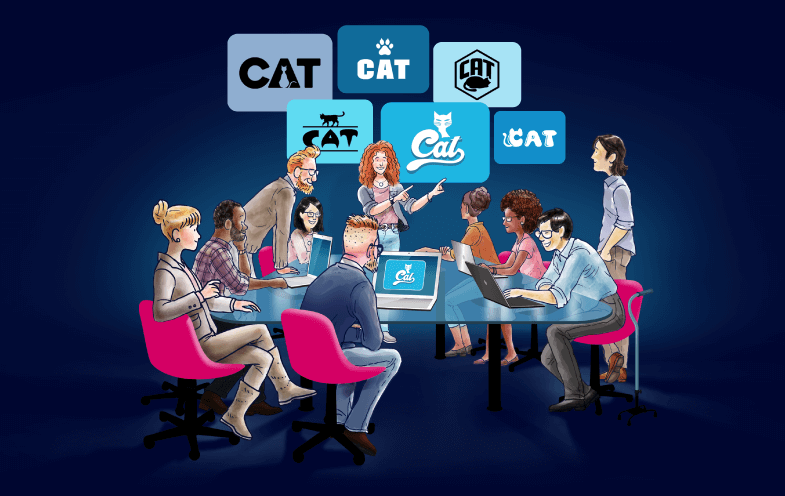 5. Humanize your business
Beauty is personal.
Whether you produce beauty products or perform beauty services, people allow you into their physical world every time they do business with you – and that requires great trust.
It's hard enough to entrust your appearance and physical body to someone else. It's even harder when it's a stranger you've never seen and know nothing about.
But, your website can help assuage that discomfort.
Make your business more trustworthy by introducing your team on your website. Reveal the faces of the people behind the scenes to show that your business is human. Potential customers will value this authenticity and transparency.
And, don't forget that potential clients are shopping for their next stylist, manicurist, or make-up artist. So, they'll want to see who those people might be. A good website will provide them with the information they're seeking.
Action items:
Include a Team page on your website with photos and brief bios.
If you offer beauty services, be sure to mention each team member's specialties so that new customers can request an appointment with the right team member for their needs.
6. Show your style and skill with photos
Concrete examples are more powerful than vague promises.
Every beauty business claims to make people look good. But, including pictures of your work (or people wearing your products) on your website shows that you can really deliver.
And, beauty is subjective. Your products or services aren't for everyone. They're for the people who share your aesthetic.
Posting pictures that showcase your brand's unique style will attract customers who share it. So, you'll gain, and retain, more customers.
So, incorporate photos into your website that demonstrate your skill and your style. Show potential clients that you can be trusted to make them look and feel beautiful.
Action items:
If you're a freelancer, create a gallery showcasing your best manicures, hair color clients, or make-up applications. (And always ask permission before sharing any photos of your clients.)
Do you run a salon or spa? Then dedicate a page to each team member and include a gallery of their best work.
If you manufacture beauty products, encourage your clients to share pictures of themselves wearing your products on Instagram with a custom hashtag. Then embed a widget into your website that automatically displays those photos.
Allow customers to upload pictures with their product reviews.
If you want to be the next Sephora or Glossier, you must have stellar branding. And, that includes a professional, custom website that shows the world what your beauty brand is all about.