The Amazon Logo: Inspiring Insights for Business Owners and Marketers
We live in a world where branding is as crucial to a company as its product, services, or vision.
One company that has nailed the art of branding is Amazon, a name synonymous with e-commerce innovation. It's everywhere, from our computer screens to our doorsteps, delivering practically everything we need or desire.
This global powerhouse has skillfully built an influential brand identity, with its legendary logo playing a starring role.
What's the story behind Amazon's famous logo?
We'll explore the Amazon logo's history, creativity, and branding insights. It's a must-read for small business owners and entrepreneurs looking to build memorable brands.
The History and Evolution of the Amazon logo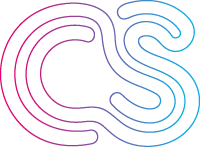 From a Bellevue garage to a global giant: the Amazon story
Amazon's journey began in 1994 when Jeff Bezos set out to create an online bookstore from his garage in Bellevue, Washington. What started as a modest venture into selling books quickly broadened into a platform for music, movies, electronics, and much more.
Amazon's innovative practices, including customer reviews, personalized recommendations, and speedy delivery options, fueled its growth and popularity.
Fast forward to today, Amazon is a global e-commerce titan, revolutionizing the world of online retail and reshaping entire industries.
What's your brand's true essence?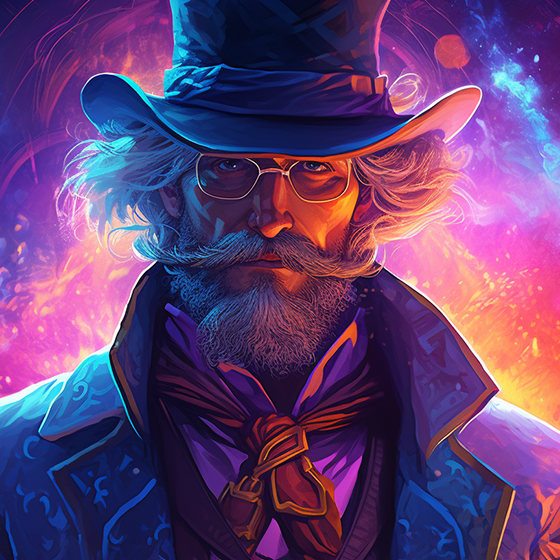 Discover your brand's unique character in just 3 minutes & unveil 15 key insights to make your brand stronger.
Start the free quiz now!
What is in a name? Quite a lot, if you are Amazon
Jeff Bezos sought a company name that embodied his company's magnitude, vision, and ambition. After an inspiring encounter with the word "Amazon" in the dictionary, Bezos found the metaphor that perfectly captured his grand vision – The Amazon River, the largest by volume in the world.
He saw Amazon as a vast marketplace offering a sea of products to its customers, much like the Amazon River's colossal water flow.
Bezos' chosen name also offered linguistic advantages. Starting with the letter "A," Amazon gained prominence in directories and search results due to its alphabetical advantage.
We have a comprehensive guide on naming your business if you want to dive deeply. If you don't have the time now, below are ten actionable insights drawn from Amazon's brand name selection process, each illustrated with practical examples for online and offline retail businesses:
Think big. Align your business name with your company's values, mission, and ambitions. An online business specializing in sustainable products might consider a name like "EcoMarket," reflecting its commitment to environmentally-friendly goods. A health food store aiming to help its community eat healthier might consider a name like "NutriTown," signaling its mission to improve local health through nutritious food offerings.
Stand out. Aim for a memorable brand name that leaves an impression on customers in a crowded market. An e-commerce platform selling artistic, handcrafted goods could be named "ArtisanAlley," highlighting its uniqueness in a sea of mass-produced products. A clothing boutique providing quirky and individualized fashion could opt for "StylishSingular," accentuating its distinctive offering in a market flooded with generic fashion trends.
Symbols matter. Consider infusing symbolic elements into your brand name to establish an emotional connection with your audience. An online travel agency could go for "WanderlustWings," symbolizing freedom, exploration, and the joy of traveling. A bookstore that wants to create a cozy, inviting space for readers could select a name like "BookNook," evoking the image of a cozy corner filled with books.
Positioning is key. Think about how your brand name can position you in the industry and impact your visibility in search results. An e-commerce business selling tech gadgets could name itself "A1Gadgets". This name communicates what it sells and ensures an advantageous alphabetical positioning. A bakery could name itself "AromaBakes," combining the sensory appeal of fresh-baked goods with a top-of-the-list alphabetical advantage.
Prepare for expansion. Choose a name that allows for growth into different sectors, preventing potential rebranding hassles down the line. An online store selling home decor could be named "HomelyVibes." While it begins with home decor, the name allows expansion into other homeware categories, like kitchenware or furniture. A plant shop aiming to expand into garden accessories might name itself "GreenGrowths," a broad enough name to cover a wider range of gardening products in the future.
Resonate with your audience. Make sure your brand name speaks to your target demographic. An online video game store catering to nostalgic gamers might use a name like "RetroGameGalaxy," appealing directly to its target audience's love for classic games. A children's toy store could adopt the name "KiddyWonders," directly resonating with the young demographic and their parents looking for engaging and educational toys.
Reflect on your brand's personality. Your name should reflect your brand's character and values. An online store specializing in luxury watches might choose "EliteTimepieces," reflecting its high-end, premium product range. A health-conscious cafe with a casual, friendly atmosphere could name itself "WholesomeHangout," capturing its essence and product offering.
Ensure it's easy to pronounce and spell. This makes it easier for customers to remember and share your brand. An online pet supply store might select "PetPalace," a name that's simple, memorable, and easy to spell and pronounce. A beauty salon could opt for "GlamGlow," an easy-to-remember name that rolls off the tongue and aptly communicates what the business offers.
Legal and domain considerations. Ensure your chosen brand name is legally available and has a corresponding domain for online presence. An e-commerce platform for kitchen appliances might select "KitchenKrafters." However, before finalizing it, they should ensure the name isn't already trademarked and the domain "KitchenKrafters.com" is available. A new fitness center might prefer the name "FitnFly." But before printing it on business cards and signage, they should check for existing trademarks and secure a corresponding domain for their website.
Test before you finalize. Test your brand name with a small focus group before making it official to gauge perception and potential issues. An online platform selling sports equipment could consider the name "SportsVista." They should first test the name with a sample of their target audience to ensure it resonates and doesn't evoke negative connotations. A furniture store contemplating "ComfortCove" should share this name with a focus group representative of their customer base. Their feedback can help identify if the name effectively communicates the store's focus on comfort and quality.
The Amazon logo evolution
From its original logo in 1995 to the familiar "Smile" logo we know today, Amazon's branding journey offers lessons on creating an engaging, adaptable logo. Working with design agency Turner Duckworth, Amazon crafted a visually appealing logo packed with meaning.
The Original Logo (1995-1997):
Launched in 1995, Amazon's first logo was a union of simplicity and symbolism. Black capital letters spelled the brand name, underscored by a flowing river graphic – a whimsical nod to the company's online bookstore origins.
It subtly hinted at the flow of knowledge and the convenience of shopping at one's leisure from anywhere.
The Transformation (1997-1998)
1997 the logo underwent a significant transformation, featuring white horizontal lines that radiated from the stylized Amazon River. This addition lent a multi-dimensional quality to the logo, with elements echoing both a tree and a zebra pattern, enhancing its distinctiveness and memorability.
Despite the shift in design, the logo retained its monochrome palette. The wordmark, however, underwent subtle refinements; the lettering was emboldened, and the emblem was revised to appear smaller and more sophisticated. This juxtaposition of boldness and elegance further contributed to the logo's identity.

The Evolution (1998-2000):
As Amazon grew, so did the need for a logo evolution. Enter Turner Duckworth, a renowned graphic design firm handpicked by Jeff Bezos to create a logo worthy of Amazon's grand vision.
In 1998, they introduced two revamped logos to the world. The initial version (above) showcased the website name "amazon.com," along with the tagline "Earth's Biggest Bookstore," rendered in a dignified black serif font.
But this design was too austere for the brand's dynamic image. Cue the second variant, bringing in a dash of energy by including a yellow "O" nestled within the logo.
The "Smile" Logo (2000-Present):
The turn of the millennium saw the advent of Amazon's most recognizable and enduring logo. Displaying the company name in lowercase letters, the design boasted a cleverly placed arrow linking the letters "a" and "z."
This arrow played a dual role: a smile indicating customer satisfaction and a subtle nudge to Amazon's comprehensive product range – everything from A to Z.
The packaging variation:
Amazon's logo exhibits remarkable versatility through its customized designs for its packaging.
The brand transcends its digital platform, enriching its shipping boxes with creative illustrations and compelling graphics to extend its distinct brand persona into the tangible realm.
The signature arrow embedded in the "Amazon" wordmark also takes center stage on the packaging, reinforcing its familiar visual cue in every customer interaction.
Logo design elements
Let's break down the logo's design elements of Amazon's current logo:
The Arrow: The smooth arrow spanning from "A" to "Z" cleverly showcases Amazon's extensive product range. It also resembles a smile, highlighting Amazon's focus on customer satisfaction.
Simplicity: The logo's clean, minimalist design allows it to adapt easily across various mediums.
Color Palette: The timeless black represents professionalism and trust, while the bright orange exudes energy and friendliness, reflecting Amazon's commitment to customer service.
Lessons from Amazon's logo design
Here are ten essential lessons from Amazon's logo design and how online and offline businesses can apply these insights to their brand-building efforts.
Keep it simple. Amazon's logo is simple and easily recognizable. Keep your logo straightforward and uncomplicated. An online clothing retailer can use a simple, stylized hanger as their logo, offering an instant visual clue about their business. A coffee shop could design a clean, minimalist logo featuring a coffee cup that is straightforward and easily identifiable.
Embrace symbolism. Amazon's arrow symbolizes its broad product range and customer satisfaction. Use symbols that convey your business values or services. An online plant store could use a leaf within its logo, symbolizing nature and growth. A yoga studio might incorporate a lotus flower in its logo, symbolizing purity and enlightenment.
Ensure scalability. Amazon's logo is scalable and retains its impact in different sizes. Design your logo to be scalable for various applications. An e-commerce electronics store might design a logo that scales well for use on both its website and the products they sell. A boutique could design a logo that looks good on everything from store signage to small product tags.
Color matters. Amazon uses black and orange, which are energetic and bold. Choose colors that reflect your brand personality. An online store selling eco-friendly products might choose a green logo, symbolizing their environmental commitment. A fast food restaurant might opt for a red logo, often associated with hunger and excitement.
Typography counts. Amazon's logo uses straightforward, bold typography that's easy to read. Choose a font that's legible and aligns with your brand. An online bookstore might choose a classic serif font for its logo to project an image of knowledge and tradition. A modern art gallery might choose a sleek, sans-serif font for its logo, projecting a contemporary and avant-garde aesthetic.
Consistency across platforms. Amazon maintains consistency in its logo across all platforms. Maintain the same logo design for all your brand touchpoints. An online beauty retailer should ensure its logo appears consistent across its website, social media profiles, and email marketing campaigns. A bakery should ensure consistent logo design, from signage to packaging and promotional materials.
Consider cultural implications. Amazon's logo is universally recognized and does not offend any culture. Consider cultural implications to avoid potential misinterpretations. An online global marketplace should avoid symbols in its logo that may have negative connotations in some cultures. A restaurant serving international cuisine should ensure its logo doesn't unintentionally offend any cultures whose food it offers.
Logo longevity. Amazon's logo has stood the test of time. Design your logo to be timeless, not trendy. An online furniture retailer should aim for a timeless logo that will still feel relevant and stylish several years from now. A craft beer brewery should avoid overly trendy elements in its logo to ensure it will remain appealing as design trends evolve.
Test and get feedback. Before settling on its logo, Amazon likely tested it with various audiences. Gather feedback on your logo design before finalizing it. An online fitness platform could share potential logos with a focus group from its target market to ensure the design is impactful and resonates well. A new fashion retailer could test logo designs with a sample of its target customers to gauge how well it communicates its brand values and aesthetics.
Align with business goals. Amazon's logo aligns with its aim to be customer-centric and comprehensive. Your logo should be in sync with your business objectives. An online tutoring platform could use a logo featuring a stylized graduation cap, symbolizing their commitment to educational success. A health food store could use a logo featuring fresh produce, underlining its goal of promoting healthier eating habits.
Ten interesting Amazon facts you probably did not know
A bookstore beginning. Amazon started its journey as a simple online bookstore. While they now sell virtually everything, books were their initial offering when Jeff Bezos launched the company from his garage in 1995.
A name that almost wasn't. Amazon was nearly named "Cadabra," as in "Abracadabra." However, the idea was scrapped when Bezos realized people sometimes misheard it as a "cadaver."
Billion-dollar company. Amazon became the fastest company to reach $100 billion in sales, achieving this milestone two decades after its inception.
Big data pioneers. Amazon was among the first to use predictive analytics to recommend products. Ever wondered why Amazon seems to know what you want? Their advanced data algorithms existed even before the term' big data' was coined.
Global reach. Amazon has separate retail websites for 16 countries and delivers to over 100 countries. Whether in Japan or Brazil, you can get a piece of Amazon.
Environmental efforts. Amazon has pledged to be net zero carbon across their business by 2040, 10 years ahead of the Paris Agreement. They're investing in renewable energy, clean transport, reforestation, and more as part of their Climate Pledge.
Job creators. As of 2022, Amazon employed over 1.3 million people worldwide, making it one of the world's largest employers.
Amazon Studios. Amazon doesn't just sell products; it produces content too. Amazon Studios has been creating original television series and movies since 2010, several of which have won prestigious awards.
Tech innovations. From pioneering e-commerce to developing cutting-edge tech like Alexa and the Kindle, Amazon's commitment to innovation is relentless. They consistently rank among the world's most innovative companies.
Physical presence. Despite its roots in the digital world, Amazon is also increasingly making a physical presence. They've opened bookstores, cashier-less convenience stores under the Amazon Go brand, and even full-size grocery stores known as Amazon Fresh. This step helps Amazon provide a seamless online-offline shopping experience and puts it directly in competition with brick-and-mortar retailers.
Amazon's not just your go-to online marketplace; it's a fascinating tapestry of innovation, global reach, and continuous evolution.
Conclusion
There's a lot to learn from Amazon's branding journey, from the power of a name to the importance of a thoughtfully designed logo.
For entrepreneurs eager to make their mark, taking a leaf from Amazon's book might be the catalyst for creating a brand that's not just memorable but transformative.
How has your company changed and evolved? Is this the right time for you to consider a rebrand?