Email Marketing A/B Testing: What Small Businesses Need to Know
If your small business has experimented with email marketing, you probably crafted your email message, researched your target audience, analyzed data, and personalized your efforts to meet recipients' preferences.
But, there's one more vital step to strengthen your email marketing campaigns: A/B testing.
Email testing is one of the best email marketing practices you can implement to grow your business faster. For most businesses, email marketing is more effective than social media marketing. That's why most businesses A/B test their email campaigns.
What is A/B testing in email marketing?
A/B testing (or split testing) in email marketing is testing two elements within an email campaign against each other by sending them to equal parts of an email list to monitor which email performs better. Then, the winning email is sent to the rest of your list.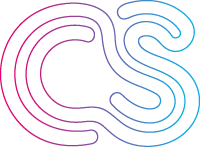 Here are some of the things you can test in your email campaigns:
Subject lines
Email design and copy
Visuals like videos, images, etc.
Senders
Calls-to-action (CTA's)
Send day or time
Personalization elements
Whether to include a company logo or another image in the email
Social sharing buttons
Almost every marketer has an embarrassing moment to share with an email gone wrong. Email testing protects you from moments like these, giving you insight into what to avoid in the future.
Email testing also minimizes the chances of a bad customer experience while optimizing the quality of your email marketing message. There's no easier way to understand your unique audience, improve key metrics like open or click-through rates, drive sales, and have a competitive edge.
More importantly, it's cost-effective to apply the best practices that generate growth for your unique business proposition. This is why your small business email marketing should include email testing in its overall marketing strategy.
Whether your objective is to enhance conversions, reach out to a broader audience, or build customer satisfaction, there's one prerequisite: people need to open and interact with your emails.
Here's how you can meet your objective with a successful email testing strategy.
1. Start with a plan – and set a goal
Determining your brand's email testing goal and deciding on the roadmap isn't a luxury.
You'll be testing blindly without a proper plan before setting your email testing in motion. Make sure you slow down and ask the right questions; that way, you determine your expectations and how to measure your success or check where there's room for improvement.
What is your small business's unique selling proposition? Have you identified the main metrics through which to assess your test results? Which are your consumers' pain points, and how do you address them? Which customer segments are you going to target with your tests?
You should already know the answers to most of these questions if you understand your brand pillars.
How different email campaign versions affect your audience's behavior should always be viewed in the light of a particular email testing goal. To know whether version A or B is your test winner, you must focus on your key metrιcs; those metrics will shed light on your test results.
This is also the right time to form a working hypothesis that is clear, precise, and straightforward. First and foremost, it should contain the problem, the solution, and the result you anticipate. After forming it, you'll know which element to test and why you should test that element. Later, you can monitor the changes expected after applying the winning version.
Preparing the wrong tests tends to have a minor – or zero – effect on your conversions and sales. Not only that, but you get a distorted picture of what's working for your email marketing efforts and what's not.
Want a free brand review?
Answer 5 short questions and we will send a custom report with actionable insights and specific actions you can take to build a stronger brand.

We just emailed the info to you.
2. Test one variable at a time
While there's always the option of conducting multiple-variant testing, we suggest you don't overdo it. Isolating each parameter, especially when starting with your email testing, is essential for figuring out which is the one responsible for the changes in your campaign performance.
By way of example, let's imagine you test two variants of your email subject lines and two different segments of your audience. Whatever the outcome of your testing process, you'll have no way of knowing which element was the one making the difference.
When you test two variants against each other, your marketing team can easily detect the top performer and act on the results. Don't get us wrong; this doesn't necessarily mean you shouldn't test two different email campaign elements, just remember to do so one at a time. Here are the most common elements you should test:
Also, remember that it's not only the significant changes that should interest you. The small ones have a significant impact as well. For instance, a simple and small change such as a different CTA color or text font could drive substantial improvements.
The same holds true for the days and times you send emails. Generally, the best days to send emails are Tuesday and Thursday. But the results may vary for your unique audience and mix of products and services.
Remember to maintain a consistent voice throughout your tests. Once you've identified your brand archetype, you'll appear chaotic and confusing if your A/B email tests adopt different and confusing brand voices.
3. Pick the right sample groups
Email marketing allows you to have better control over your target audience. Before email testing, learn everything you can about your recipients and their preferences through surveys or questionnaires on your email copy, website, or social media accounts.
Then, pick two equally sized sample groups to ensure you get conclusive results. Which segment audience gets version A and which version B should be randomly distributed to avoid any data bias during the collection process. Don't forget to dispatch both email versions simultaneously so that the delivery time doesn't affect your test results.
Unfortunately, there's no golden rule for adequate sample size, but it should be calculated beforehand. The appropriate sample size depends on the kind of test you want to conduct, your total audience size, your current campaign performance, and the percentage of revenue increase your small business is going for.
Avoid the mistake of sending your emails to your entire list – going for a percentage of 20% of your list or a particular segment is considered an adequate sample.
When you complete your tests, send the winning variant to the rest of your email list.
4. Give your tests time
One of the marketers' biggest mistakes when testing email campaigns is ending tests too soon. That makes it hard to tell whether the results are reliable or not. It might also mislead you with false positives that will get you nowhere. So, it would help if you allowed your tests to run long enough to obtain a substantial outcome.
The runtime could vary from hours to weeks, depending on your test group size, recipient behavior, and company size. Don't get discouraged if your first attempts seem to fail; failed test data provide you with valuable lessons on where to implement changes in future email tests.
Make sure to conduct tests in the long run, leverage different variables, and never leave out monitoring your email testing metrics; testing doesn't end with the data acquired. Your test results analysis opens up great growth opportunities for your small business.
5. Evaluate your data
So, you've run your tests and discovered which of your campaign versions performs better.
You should be done by now, right? Well, not quite. The most common trap is conducting tests but not acting on the results.
Once your emails are sent, monitor their performance to know what to optimize. There are two possible outcomes: you will either get a winning version that's doing better or have a statistically insignificant result that doesn't give a clear winner.
In the first scenario, disable the losing version and dispatch the winner to the rest of your list. Use your analytics to review email performance and consider looking at them not only by the total audience but also by audience segment. That's because you could discover that a particular younger segment engaged with your emails differently than an older one.
If neither variation is significantly better, don't let the disappointment get the best of you. You now have a variable that didn't produce the anticipated results. Decide if you'll stick with the original email version or run another test to get conclusive results.
And if you're testing email funnels, such as ones you'd create for lifecycle email marketing, pay attention to the parts of the funnel that are falling short and optimize those campaigns.
Email testing helps you make decisions case-by-case, but over time, various data will accumulate from different email tests. If, for instance, you find that CTA A got more clicks than CTA B, you might consider placing it in more of your emails. Using relevant data, you implement the lessons learned and combine winning components to craft future emails.
6. Keep testing
Just because a component performed great for a particular segment during a specific test doesn't necessarily mean it will do so every time you use it. One-and-done doesn't work well for email marketing since everything around us keeps evolving. Besides, numerous factors influence your test results, such as time of the year, holidays, or weather conditions.
So, continue performing tests on a different feature of the email you just conducted a test on. Let's say you just got the outcome of comparing two images. Why not test your CTA placement, copy text, or add testimonials to your email copy to see what happens? If stuck, look at email marketing templates to generate new testing ideas.
Even if you had the outcome you were hoping for, testing your email messages is an ongoing process that keeps you in tune with any shifts in the market.
7. Ask your recipients for feedback
Split testing and relevant analytics will get you far, providing quantitative data regarding your customers' journey within your email campaigns. There's a crucial question they can't answer, and that's why your leads opt for one particular action instead of another.
For example, you could discover that many people clicked on a link inside your email but didn't proceed to purchase your products or services.
So, how can you tell why a consumer subscribes to your newsletters? Why do they open your emails but don't interact with them? What makes prospects click links in your email message but keeps them from converting to loyal customers?
You might think that gathering this type of information is a lot to take on, especially for a small business, but there's a simple solution: ask your email readers. You'll learn why your leads behave in specific ways and realize trending patterns. Later on, you can implement changes based on that data.
And you can use the survey data as part of your optimized email campaigns. After all, social proof can help you increase sales.
To take it further, test again to check if the new version addressed the problem their feedback highlighted.
The correct email testing strategy provides a better overall experience for your customers and prospects. Continuous tests guarantee that your small business keeps up with current trends, practices, and consumers' preferences. And it helps you to optimize your business for faster growth.