6 Companies Using Illustration to Create a More Personal Brand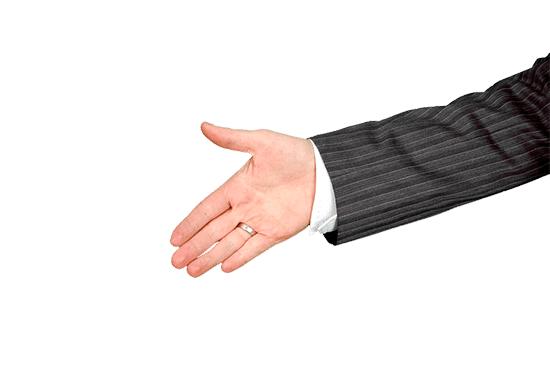 In one photo, two hands shake firmly, assuring you that a deal has been made. In another, a group of business people stand assembled in varying poses of authority, all wearing similarly satisfied smiles on their faces. Finally, we move on to a photo of a professional-looking young woman wearing a headset. She smiles warmly at you.
It's hard for stock photographs to look unique, especially when so many of the photos come from the same stock photography websites. Part of what makes a successful brand is its ability to differentiate itself from its competitors. When companies want to stand out, they often turn to illustration.
Why illustration?
Draw me a picture
One of the biggest strengths of using illustration is that it is based on ideas and not reality, as photographs tend to be. They can be crafted to communicate exactly what you want to convey and can often make complex ideas easier to understand. It's also easier to create a very individual style and feel using illustration than it is with photography.
There is a lot of interesting, effective illustration being used by companies in varying industries. Here are just a few of them.
Want a free brand review?
Answer 5 short questions and we will send a custom report with actionable insights and specific actions you can take to build a stronger brand.

We just emailed the info to you.

Canadian e-commerce powerhouse Shopify uses illustration throughout their service because, in their words,
"Illustration is a communication tool with three super powers. It can add clarity to a complex idea. It can link concepts to the words we've assigned them within our respective products (aka on-boarding). And, it can capture the values and traits of a brand in a single voice, shift the tone depending on the situation, and speak directly to the user."
They have a delightfully detailed (and copiously illustrated, of course) look at how they recently rethought their "visual voice" that's very much worth your time.
In the article, Shopify's Meg Robichaud talked about why Shopify uses illustration in their product design:
"It's obvious why it is becoming more popular in recent years; straight up: illustration is likeable. You have a greater willingness to try new things when you like them. You are more understanding when things go wrong if you like them."
Google is possibly the only company famous for dramatically changing their logo on a regular basis. We are, of course, talking about the now-famous Google "Doodles," where their logo is transformed via illustrations (sometimes animated or interactive) to celebrate a particular event.
Google's first doodle went live in 1998 to indicate founder Sergey Brin and Larry Page's attendance at the Burning Man Festival, and their craft and creativity have become more elaborate and impressive ever since.
Another place Google uses illustration is in Google Calendar. When they added Goals as a new feature, they turned to illustration to both inform and inspire. Alessandro Suraci wrote,
"Imagery acts as a bridge between aspirations and the content you see in Calendar, making goals more tangible and actionable — seeing a woman running with her dog for example, might get me off the couch and to the park for an evening run."
Mailchimp embraced illustration a long time ago when they adopted a drawing of a friendly-looking chimp named "Freddie" as their mascot and logo. The mascot has become so popular, a vinyl toy version of the mascot has an entire community dedicated to collecting it.
The email service provider helps reaffirm both its ease-of-use and comprehensive services through a combination of the cartoony and beautifully rendered abstract artwork. Their use of illustration is an excellent example of how to use different visual styles to communicate a complex yet fun brand.
Navigating the wilds of health insurance is almost enough to cause a condition requiring it in the first place. Insurance provider Oscar tries to make this process feel "simple, intuitive, and human" through big, boldly colored illustrations and no-nonsense language.
After releasing a fresh batch of cartoon ads on the NY subway system, including one with a male patient pulling his briefs away from himself to snap a photo of his crotch with his smartphone, the company saw membership double in a six week period. Impressive results for an illustration of a guy trying to take a photo of…well. You know.
If there's one thread that ties all of these examples together, it's the idea of taking complex or impersonal concepts and making them clearer and more human.
Web hosting company DigitalOcean calls itself "the world's simplest cloud platform," and their style and use of illustrations drives home that theme across all of their documentation. Their use of a cool, crisp color palette alongside relatable imagery helps tie together complex technical information with the simplicity their tagline evokes.
One of the benefits of meditation is reduced stress, which we all could benefit from. Part of the challenge is many people find getting started with meditation daunting.
Headspace uses friendly looking illustrated characters and colorful splashes of color that are still easy on the eyes to remind visitors that their approach to meditation is beneficial, simple, and accessible.
James Hamlin at Medium writes, "In the world of apps and web, illustration is often under or over-utilised, but Headspace gets it just right."
Illustrations don't need to be complex to be effective. Dropbox started using illustration from the very beginning by using crudely drawn stick figures as a way to make the service seem simple and welcoming. This approach has become an integral part of their brand and has been very effective, as long-time "Black Ops" head Jon Ling noted in a detailed account of Dropbox's use of illustration:
"I made a drawing for an email campaign sent to people that recently downgraded from Dropbox Pro. The image we made was a weeping PC with a thought bubble with a broken heart inside. People started writing in and tweeting to apologize for hurting us by leaving. Many even resubscribed."
Illustration, in this instance, was manipulated into an emotional connection between people and product, which far surpassed any connection people might have felt with simple stock photography.
Brush up on illustration
Everyone's seen the photos of beautiful people who seemingly spend their days hanging out and smiling, or that young entrepreneur sitting in a cafe happily banging away at a laptop. Illustration can give companies struggling for visibility a unique look that can help them stand out. It can breathe life into concepts that are either too dry to hold your customer's attention, or too complicated that customers get lost in the complexity.
As Vennage noted in its look at design trends for 2017,
"It will definitely help you stand out online. Like many of the trends in 2017, this is a push back on the clean and almost clinical nature of design in recent years."
If you're thinking about starting a rebrand or a new design project, illustration might be just what you need.