5 Major Rebranding Failures and What You Can Learn from Them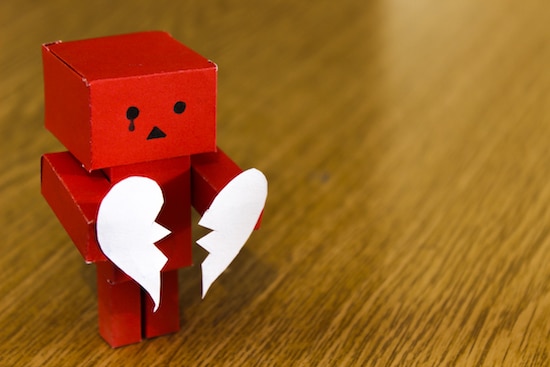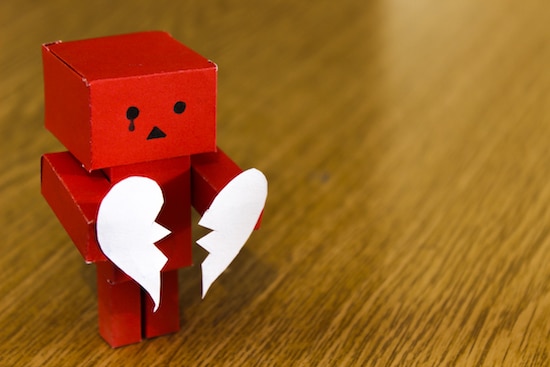 When you start a new business and build a visual identity for that business, you hope that the identity can last forever.
But few things are eternal.
There are lots of reasons that a business may need a rebrand. We wrote about six of them in Six Reasons Your Logo Might Need a Makeover."
If you have decided that it's time to refresh your brand, keep in mind that giving the customers something new does not always mean they will love it.
Rebranding can be a powerful but tricky tool to execute.
When done correctly, a rebranding effort can help your business realign with your target audience, embrace a new direction, build consumer buy-in and drive sales.
Want a free brand review?
Answer 5 short questions and we will send a custom report with actionable insights and specific actions you can take to build a stronger brand.

We just emailed the info to you.
When done wrong, rebranding can, at best, go unnoticed and make no impact. At worst, you run the risk of alienating consumers and causing profits to dive.
Here are five rebranding failures to help you gracefully avoid these rebranding pitfalls yourself.
Radio Shack

With the halcyon days of gathering around the family radio long past, Radio Shack is no longer a name that conjures images of cutting-edge technology. When Lee Applbaum stepped in as Radio Shack's chief marketing officer in 2008, he sought to distance the brand from its more antiquated roots by rebranding as "The Shack."
Tech reviewers panned the new nickname. Charlie Sorrel of Wired called it "…an attempt to be down with the kids. It's almost embarrassing…" while Joshua Topolski of Engadget pointed out that it caused one to "…immediately picture a remote location where very, very bad things happen." Ultimately, the consumers agreed.
Despite a new focus on wireless technologies in their retail locations to accompany the new name (and a small bump in profits immediately following the rebrand), Radio Shack continued to decline, and "The Shack" was abandoned. In retrospect, Applbaum realized that the silly nickname was not their only mistake: "We had alienated the very consumer that had given us that core credibility in electronics."
Radio Shack had established itself as a resource for DIY electronics enthusiasts, and that consumer niche had kept them aloft for years. When they rebranded as "The Shack," they turned their back on those DIY hobbyists to pursue modern tech-savvy consumers. However, the broader tech competition proved too stiff, and Radio Shack filed for bankruptcy in February 2015.
How to avoid this:
Choose a new brand name, logo, and corporate identity that won't alienate your most profitable audience.
And, if you're going fishing for a new audience, make sure it's a fish you can catch.
Tropicana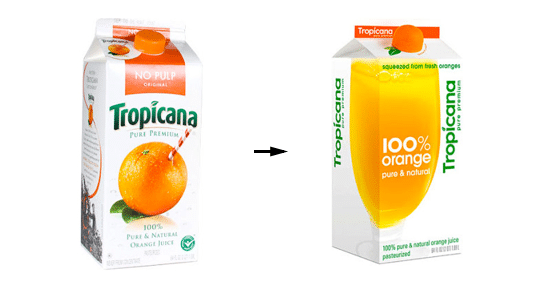 On January 8th, 2009, Tropicana revealed a new packaging design for their Pure Premium orange juice; on February 23rd, 2009, they announced that they would return to their original design. What went wrong, and how did it happen so quickly? Let's take a look.
The original Tropicana logo featured a unique, signature design— an orange punctured by a straw. The logo implied that Tropicana's juice was fresh, undiluted, and direct from the orange. The singularity and playfulness of the orange and straw visual made for a powerful brand image. It was instantly recognizable on the shelves and had had years to establish a relationship of trust with Tropicana's consumers. The new packaging design discarded the time-tested logo and font… and failed to replace them with much of anything at all.
The new image for Tropicana's packaging depicted a large glass of orange juice, which unfortunately read as a flat, orange gradient. The traditional Tropicana font was traded for a more streamlined modern font, and every last bit of recognizable character was lost. Founder of thebrandingjournal.com, Marion, pointed out "Tropicana, while trying to modernize the brand, didn't respect one of the most important branding rules any company should consider: the product identification and recognition by the consumer."
It's possible that some consumers couldn't even find Tropicana on the shelves because of how stark the differences in packaging were. Those who did find the newly packaged Tropicana strongly disapproved. Information Resource, Inc. reported that Tropicana's sales dropped by 20% immediately following their brand relaunch.
How to avoid this:
Aim for a signature look that says something about who your company is. If you already have one, abandoning your signature, look for a nondescript design is a step in the wrong direction. Keep what works for you and discard what doesn't.
PricewaterhouseCoopers
PricewaterhouseCoopers took the rebranding plunge in 2002 when they decided to sell off their business's consulting branch. Bizarrely, they chose to name their new consulting offshoot after a day of the week: Monday. The strangely vague and unrelated new name was met with immediate ridicule and was abandoned within a year. There are two valuable lessons to be learned from this rebranding flop.
The first lesson is purely common sense— a name that has nothing to do with your business tells your audience nothing about your business; and, consequently, nothing about why they should care.
The second lesson is all about search engine optimization. Andrew Shotland of Search Engine Land urges his readers to avoid changing their business name to avoid what he calls "the SEO equivalent of root canal." In other words, keeping the same business and domain name ensures that consumers can find you after you've unveiled your new brand identity. It probably goes without saying then that it's not a great idea to both change your website's domain name and select a new name that's so ubiquitous that your business will never be found in a Google search again.
"Monday" is not explicitly related to PwC's financial consulting business, nor is it unique enough to make a helpful search engine term. Potential clients would be forced to comb through pages and pages of "Monday" results before they finally stumbled upon the Monday they were looking for. They would most likely give up long before then.
How to avoid this:
Uniqueness and Specificity are essential. Select a name that will allow your audience to find you in the online crowd.
And, if changing your name is part of your rebranding plans, choose a name that reflects who your company is and what you do.
Hershey's

Hershey's is a company well-known for its sweet chocolate confections. Sadly, their 2009 rebrand drew lots of attention; but the reason wasn't sweet. Hershey's goal for their rebrand was to embrace their past while preparing for their future with a new, more modern logo design.
According to Mike Wege, Hershey's Chief Growth and Marketing Officer, "We have an amazing portfolio of iconic brands in confectionery and snacking. Our updated company brand and refreshed visual identity is an expression of our progression to a modern, innovative company."
Hershey's original logo featured a 3-dimensional design depicting their name and a dainty, silver-wrapped Hershey's Kiss at the far right side. While utilizing a flat, modern style and font, their new logo remains reminiscent of the previous, well-known logo. However, the reworked Kiss strongly resembles a brown, stylized steaming pile of poo. This did not go unnoticed.
The new Hershey Kiss emblem has been widely mocked on the web. Rich Duprey of The Motley Fool noted, "Having your chocolates associated with a pile of poo isn't typically seen as a key to successful brand marketing." It should be no surprise that the Kiss emblem has been disconnected from the primary logo and banished from Hershey's website.
How to avoid this:
Apply a critical eye to potential rebranding visuals for an inappropriate faux pas. In a world dominated by social media, consumer opinion travels at the speed of light, making it even more important than ever to ensure that the face your business puts forward will not invite outright mockery or scorn.
Mozilla
Mozilla, the creator of the popular open design web browser Firefox, executed a rebrand of their own in January 2017. The new logo reads "moz://a," incorporating a fragment of URL code in place of letters. Mozilla's creative director Tim Murray says, "Because it has a portion of URL embedded in the middle of the logo, you know this must be some kind of internet company," Some feel that this is too heavy-handed.
Alex Crantz of Gizmodo had this to say, "Yes, Tim. That was a good plan twenty years ago… But we live in 2017, Tim, and instead of sounding or looking cool, Mozilla appears painfully out of touch." Crantz goes on to point out that by harkening back to Mozilla's more successful earlier days, it simply underscores how painfully their business has waned since then.
Chris Merriman of The Inquirer echoed the sentiment, saying, "Mozilla really has come roaring into the noughties – probably around 2003 to be precise." and "Mozilla… has a lot of work to do with its current market share for its flagship product, Firefox in the doldrums… and so making it fodder for just about every tech journalist to mock (and believe me, we're not alone) is not going to help matters."
Ultimately, it's too early to tell if Mozilla's new identity will succeed or fail. But, if reactions in the Tech community are any sign, it's not looking good for these open design internet trailblazers.
How to avoid this:
Choose a new brand identity that focuses your consumer on where your company is going and avoid call-backs that might point out that you're not where you want to be.
It's also important to remember that the success or failure of a rebrand can be subjective. What matters most is to keep your target audience in mind every step of the way.