12 Questions: Meet Roman Faiman – Northridge, CA (USA)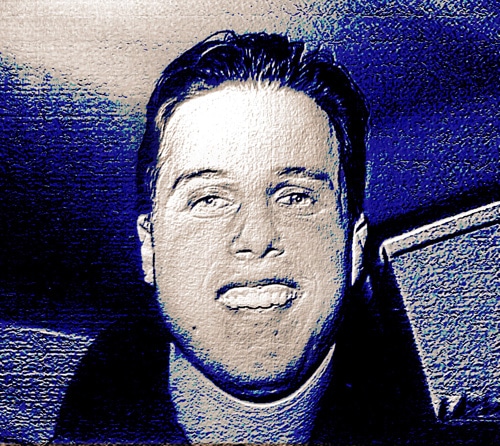 In our 12 Questions blog series, we feature interviews with someone from the crowdSPRING community. For these interviews, we pick people who add value to our community – in the blog, in the forums, in the projects. Plainly – activities that make crowdSPRING a better community. Be professional, treat others with respect, help us build something very special, and we'll take notice.
We're very proud to feature Roman (crowdSPRING username: Romasuave ) today. Roman lives and work in Northridge, California.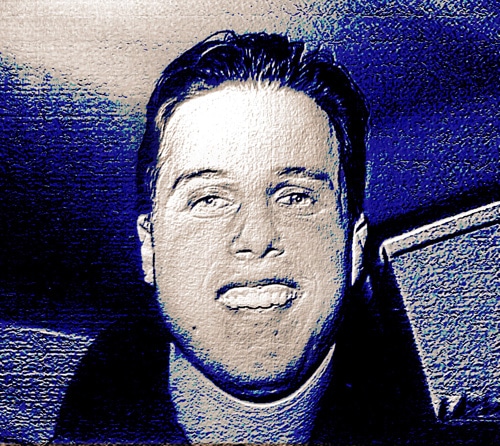 1. Please tell us about yourself.
My name is Roman Faiman, I am 37, husband to a wonderful woman and father to 2 amazing children, Ben who is 7 and Olivia, 4. We reside in Northridge, a suburb of Los Angeles and I do all of my designing from the comforts of my home studio/Kids play room.
I have a full time job, an Art Department Manager for a printing company, I handle all of the work that comes in and I prep it for printing, which is at times an arduous task since many so called graphic design gurus don't really know how to set up their files for proper printing. On top of that I also spend a good 30-40% of my day creating designs for our clients. Our biggest account that I am involved in designing is The Ronald Reagan Presidential Foundation, for whom I have designed anything from brochures to presentation folders to event books.
After my work day is over it's time to work for my company, 4-8 Designs, my main focus at the moment is photo retouching, with print design, including logos, stationary secondary. My website is www.4-8designs.com
2. How did you become interested in design?
I actually never had any formal training in design, but I always had fun using graphic design software to create. I remember first using photoshop around 1995 and all I did was cut and paste people's heads and paste them on other people's bodies, that made for some very interesting company posters around christmas time, most memorably all the women at work posing in scantily clad outfits for a Lowrider Auto show. After starting in the printing industry in 1994, it took 3 years for me to be placed in the art department and I had to learn the software on the fly, from practice, to training to reading literature I became very interested and comfortable in my line of work. Even though I've been doing this for a while, I started designing logos around 5 years ago, and in that time I developed a keen sense of a clean and visually appealing style.
3. Which of your designs are your favorites and why?
I have many designs I like, however I narrowed them down to 4. Equitas Media might top them because I like the symbol I created and the type treatment is one I am proud of, notice the fusion of E and M and the creation of an Equal sign in the negative space. Blueprint
Software was my first ever win in a Crowdsource world (a different site) and the first time I used 2 or more letters fused together to make a graphic. Obbuna I like, it was one of my first wins on cS, and after multiple alterations I created a nice, clean and simple gear logo. Youth Marketing again fused the Y and M and created a sort of person's torso appearance.
4. Who/what are some of the biggest influences on your design work?
I am really in awe of some of the designers on crowdSPRING, they come from all reaches of the globe and all offer a wide array of style and creativity. Some of their designs are simply insane and something I will probably never be able to imitate, not to worry though, I like to live in my simpler, clean design style existence. One of my favorites who has also written a biography is Denis Wong (aka entz). I love his style and visually appealing designs, and at one point we had a friendly competition to see who could get more wins, once we were tied at around 20, he has since blasted past me, I stopped counting at 100. 🙂
5. How did you manage to become without a doubt the best designer in your house?
That might not be true for long, my son has taken an interest in creating his own logos in illustrator, maybe I should stop giving him pointers or else he will dethrone me from the Design King seat! 🙂
6. Mac or PC?
Mac, tried and true. Since the early not so glamorous days of the Macintosh I've used primarily Macs at all of my jobs in printing. I will dabble on a PC once in a while, but I do so with a serious pout on my face every single time, to me, PC's are not optimized for Graphic Design Applications and the shortcuts always mess me up with a PC. I use a 24″ iMac running CS5 and OS 10.6.
7. How do you promote your work?
I get a lot of my work from repeat clients and their referrals. Some clients whom I worked with in my 9 to 5 jobs have contacted me privately after I left my job, since I was their primary designer for the companies I worked for, I guess I was able to leave some lasting impressions. In addition I try to promote my website using SEO and social network sites like Facebook and Twitter. I also advertise at times on Craigslist.
8. In what other ways do you use your creativity?
Along with my visual prowess, I have an affinity for humor, which I try to use quite a bit, and while it works most of the time, sometimes it comes across as being over the top and immature and bites me where the sun don't shine. That never deters me though, making people laugh and keeping their spirits high reflects positively upon me and in turn makes me feel good all over.
9. Please describe your typical work day.
I come to work around 6 a.m., welcomed by a pile of work that is left over from the night before with some needless minor fixes. Once I finish that and chomp on my Granola bar and sip on my Coffee I go through a slew of emails and address them soon after. Then I arrange the orders by their due dates
and start cranking through them. The majority of my day is receiving art from clients, reviewing it, modifying colors, layout and fonts to specs, sending an email proof, printing a hard copy proof, waiting on an approval and then lay it out for an offset press or a digital press. As mentioned, about a 3rd of my day is spent designing print material for our clients. I leave at 2:30 and after getting my kids, come home around 4 and depending on the day I start working at home, around 2-3 hours a day.
10. What are the most challenging and rewarding aspects of being a graphic designer?
Most challenging – creating a niche for yourself and making your work stand out from the crowd. There are tons of Graphic Designers out there, while some are truly talented, some are just saturating the market and preventing other more talented designers from being visible to the clients who seek them. Also getting a fair compensation for your work, due to the economy and people's desire to get the quickest and cheapest design makes it difficult to earn your dues.
Most rewarding – Finding that client who truly appreciates hard work and creativity and compensates for that, also receiving very positive compliments makes your work worthwhile.
11. What advice would you offer to someone considering graphics design as a career?
Make sure it is something you will enjoy doing and something you have a natural talent for. Realize that is is a very competitive field and you have to be very skilled and know the right people to make a good living at it.
12. What do you do with your free time?
Don't have too much of that lately, between working, doing every day household work and raising the kids (ok my wife does the majority…)  I am also involved in promoting my wife's Speech Therapy business through website development, online ads and of course creating her business cards and flyers. I do enjoy playing with my kids, rough-housing is part of my repertoire which the kids don't seem to mind. I also enjoy watching movies, TV shows and play video games, and recently I've taken up running, doing a 5k run next weekend in the Universal Studios Backlot which should be fun. Oh, and the occasional night out with the Mrs. is something I enjoy and look forward to, we love to eat out, go to movies and see live comedy shows.
Thank you all for reading, happy designing!
Roman
__________________________
Thanks so much, Roman!