12 Questions: Meet Mircea Constantinescu (Romania)
In our 12 Questions blog series, we feature interviews with someone from the crowdSPRING community. For these interviews, we pick people who add value to our community – in the blog, in the forums, in the projects. Plainly – activities that make crowdSPRING a better community. Be professional, treat others with respect, help us build something very special, and we'll take notice.
We're very proud to feature Mircea Constantinescu (crowdSPRING username: mircha69) today. Mircea lives and works in Bucharest, Romania.
1. Please tell us about yourself.
Hello everyone, my name is Mircea Constantinescu but you all might know me as "mircha69" here on cS, I was born and raised in Bucharest in a small country known as Romania.
I'm almost 26 years old and currently work as a freelance graphic designer with a "major" in logos and brand identity I am fully self taught except for a course I took on Photoshop and Corel Draw but by that time
I was already ahead of the class and just did it for the degree. I'm a happy guy with a good life and with the everyday problems that everyone has and with the exception that I can wear my pajamas to work and my boss is a really great guy. 😀
2. How did you become interested in design?
The thing is, as a boy, an uncle of mine was into painting and he was drawing a lot and I was always asking him to draw me stuff. So that was a really fun thing for me to watch…  Then over the high school years I filled up notebooks of drawings and caricatures of teachers and all that then it all evolved when I found out about Corel Draw which is still my tool of choice to this day.  I started dabbling with it trying to figure out what I could do with it so one thing lead to another and here I am !
At first I wanted to go into web design but as I went more into it I found that it was not my thing….so I got curios
about that little thing in the corner that people called a logo and I first did a couple of logos then I started looking online for them and the people that made them.  After some time I found crowdSPRING and that was it… I was hooked so in that being said I owe 90% of my "career" to crowdSPRING.)  I started submitting until my first win and that sealed the deal. I started submitting more and more designs until other people saw them in my portfolio and I got more jobs outside of cS and follow up work from the cS clients. It was great! and the best thing about it is that I love it!
3. Which of your designs are your favorites and why?
Well, I like all of my work more or less but I really like how the work I did for Ski-Doo came out – not the logo that's not mine – also Earthbound because I managed to use the overused globe concept without being boring and plain. I also like bath planet and the superstar is the bolster logo wich I can't show yet but it was so simple and to the point and I made custom type for it it was just awesome and I am glad the buyer saw that.
But outside cS I have logos like Pardus Racing and Moreganix that I think came out really good
4. Who/what are some of the biggest influences on your design work?
Well I don't know if one or more designers have influenced me as much as their work did, i can't say that "this" designer has only awesome work and it was a great deal of influence on me but I try and take the best from all that I see as all designers have good or great logos and some that are ok but not really inspirational. But I do like the simple one or clever one so I do like most of the work of David Airey and David Pache but they are just two designers of the top of my head, Bojan Stefanovic (Logoholik) is also a very good logo designer and so many more, but overall is the logos that inspire more than the designers, when I look at a logo that I think is good I try and see how the designer made it good and how he made it work using something simple to explain all the values and image of that company.
5. How do you come up with ideas for concepts after you read a buyer's creative brief?
I usually sketch before I move on to the computer but not always, sometimes I just do both at the same time as I work on something. Then if an idea pops up, it's easier and faster to sketch than to do it on the computer.
Most times I take on projects that instantly spark an idea, that's how I know I'll be able to offer something good to the client. Otherwise, it will look forced and won't be as good as it could be. But after that if I get stuck I take a break, work on something else or just do something relaxing or fun , just to clear my head, and then start over and most times I see things more clearly after that so I can give it my best.
6. Mac or PC?
PC…to me the Mac's price isn't justified by anything it can do and most times I find it to be a fad amongst people in the industry… Besides, I do logos.  If I told you that almost every logo and design I do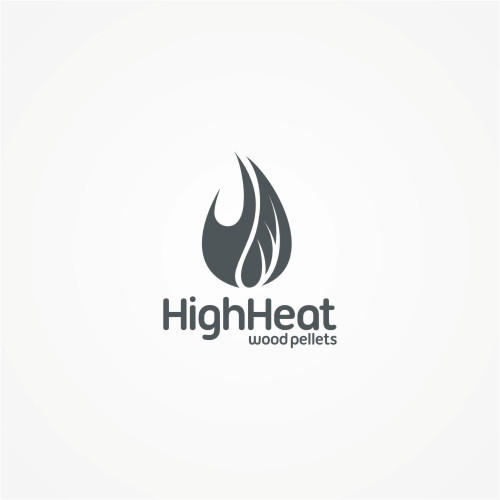 happens on a Toshiba Satellite (yes the laptop) that has a built in graphics card what would you say?
Yeah… Macs look better and even though I like visually appealing things in this case the price and function ratio of a PC versus a mac's wins – but this is my choice, hey, if you like Apples buy Apples.
Also over here the Mac isn't all that popular yet so the PC was always on top.
As far as the tools go as I mentioned I use Corel Draw and not Illustrator – I only use Illustrator as an export and file creation software to give my clients the files they need – and I also use a notebook and a rotring tikky2 to sketch.
That's about it, so you could say I'm a bit of an unusual designer since I use Corel draw on a PC rather than Illustrator on a Mac.
7. What is your dream design project?
Some might say that their dream project would be to work for a large corporation but that is not the case for me.
To me it would be great to see one of the logos I've done become a worldwide brand, that would mean that the logo did its job well
and I did my job well also so that project would become my dream project…does that make any sense?
8. How do you promote your work?
Well I do it a lot less then I should, but mostly I have online portfolios and a website that promotes me isn't in the making yet. So you can find me on DeviantArt , that's where all my work is displayed, but I also sell on brandstack, work on upstack, and have a logopond portfolio – you can find me almost everywhere as mircha69.
9. Please describe your typical work day.
Well they aren't all the same as I'd wish but mostly I get up as early as I can but I can never get up earlier than 10 …. yeah i'm lazy….

I have a cup of coffee then browse my usual sites then get working on the projects I have lined up and unless I plan on doing anything in the evening I usually work until about 10PM.:)
Getting organized is the hardest thing to do when you are working on your own, but I'm getting there.
10. What are other ways you use your creativity?
Well I like to do some illustration that kind of counts as other ways to express myself. I also play a bit of guitar so I do that sometimes.
But except art related things I like to use my creativity creating all sorts of gadgets , building my own furniture and stuff like that…whatever keeps me away from the computer, my eyes are rebelling.
11. If you weren't designing, what would you be doing?
Not design? Wh
at do you mean? I don't understand this question…
I honestly don't know….I'm really tall, maybe work at a circus?
12. What do you do with your free time?
Everything we can.  We as in me and my girlfriend, as we do almost all of the free time things together.  In the winter we go snowboarding, in the summer we go up to the mountains with the bikes or to do some rock climbing and when we can't get out of the city.
We go to the park with either our bikes or our dog. We also have a lot of friends that keep us busy and we try and see them all on different occasions weather it's going to a bar or up to the mountains.
I try to keep myself active as I love being outdoors, which is kind of weird since most of my work is done in front of the computer.
________________________
Mul?umesc, Mircea!