12 Questions: Meet Kate Casey (Minneapolis, MN, USA)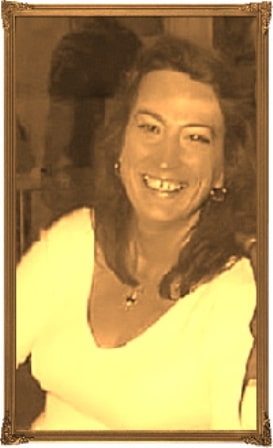 In our 12 Questions blog series, we feature interviews with someone from the crowdSPRING community. For these interviews, we pick people who add value to our community – in the blog, in the forums, in the projects. Plainly – activities that make crowdSPRING a better community. Be professional, treat others with respect, help us build something very special, and we'll take notice.
We're very proud to feature Kate Casey (crowdSPRING username: katecasey ) today. Kate lives and works in Minneapolis, Minnesota.
1. Please tell us about yourself – A lady never reveals her age, so we'll skip that part. I am a native Floridian transplanted to Minnesota. "How did THAT work," you say?! My husband tricked me. That's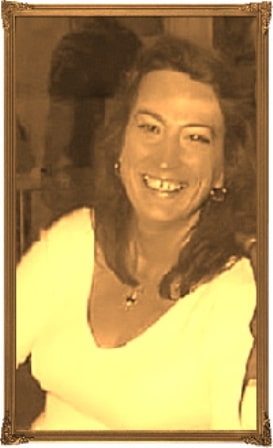 how. For now I work in the mortgage industry; I'm an administrative assistant. One day, I would love to be able to parlay my love of writing into a career. But for now I must just bring home the bacon; or the cheddar. Whichever euphemism you'd like to use.
2. How did you become interested in writing? – I have always had a love of words and telling a great story. It's a funny thing to admit, but I could stand around telling stories for hours to anyone willing to listen. The art of weaving a story is like a drug for me. It works the same with writing, creating something on paper that someone else might find interesting is so much fun for me. It's not at all like work. I am most certainly a frustrated artist.
3. Who/what are some of the biggest influences on your writing? – I don't know that I have any one, particular influence – Maybe Stephen King. I love his books and I've read them all; some of them more than twice. That's a strange juxtaposition for someone who loves comedy as much as I do. I love observational humor. I watch things happen and how people react. I love to incorporate that into my writing. The best things always come from real life.
4. Please tell us about your favorite projects. – As far as cS goes, I like the web content projects. They really give you a lot creative freedom. I really LOVE taglines. They are like telling an interesting story in very short form. My favorite projects to work on are the ones where the buyer really gets involved and gives feedback. So many projects you get no feedback at all. That's a bit frustrating, because I know that when I get feedback it inspires me to really put my thinking cap on. I appreciate it so much when I get those comments, good or bad from the buyer. It steers me in the direction that I need to go and from there new ideas blossom. It helps so much. I wish I could stress that fact to each and every person that has a job on cS – give feedback; you'll get great results in return.
 5. What types of writing interest you the most? -. I would love to write a book one day; a thrilling series of some sort that would draw folks in, and keep them coming back for more. I love the way King has interwoven so many of his books together along the same fine thread. Something like that would be great.  Or maybe just some really dirty limericks that might live on after I'm gone. Who knows?
 6. Please tell us about the exciting world of tournament Scrabble. – Ahh, the exciting world of the nerd. As I mentioned earlier, I have a huge love of words. What I didn't mention is my horribly competitive streak. I can't escape it, so I figured I might as well embrace it. Some of my fondest memories from my childhood were sitting at my Granny's table late into the night playing Scrabble. We played Yahtzee more than anything, but I took what I could get with the Scrabble. I started playing it online with the advent of the internet. I soon discovered that I could play actual people live all over the world, instead of my computer opponent. That is how I met my husband. I used to live in Florida! (I told you he tricked me) It was nerd-love at first sight. We met for the first time in person at my first live tournament. I've been to Scrabble Nationals now three times AND made the "Black Tablecloth" the last time. (That's the top twenty or so people in each division for the final rounds). The best way I can think of to describe tournament Scrabble is this: Attending a tournament Scrabble event is like getting to meet Albert Einstein, Walt Whitman and MacGyver all at the same time. Scrabblers are an eclectic mix of all different types of genius.
7. What kind of on-line resources do you use? – I like to use Domize a lot. It saves so much time in the creative process. I also really like using Trademarkia and good old-fashioned Merriam-Webster.
 8. How do you promote your work? – I don't. I have never attended school for this vocation. I just have a love for it. Would you believe I essentially dropped out when I was 13? I wouldn't really know where to begin promoting my work and ideas. I think cS is a great place to start and now you've been kind enough to ask me about myself… Thanks!
9. Please describe your typical work day – Oh, you don't want to hear about that. The work day in the life of an administrative assistant is not the most exciting of jobs.
10. What is your favorite book? – The Stand, by Stephen King. I've read it four times now.
11. If you weren't writing, what would you be doing? – Stand-up comedy. I love to make people laugh. One of the greatest joys my life as a young adult was when I discovered that I could make my Dad laugh uncontrollably. My dad was a pretty gruff guy, so that was a true accomplishment to make him spit coffee out through his nose. It was great.
12. What do you do with your free time? – Who has that these days? On weekends I like going for long drives, heading out for the apple orchards in the fall and enjoying the change of seasons. I am ashamedly, a telvisohlic; a television addict. Is that a word? And look out; I am a world-class pumpkin carver. Okay, maybe I have given myself that moniker. But I'm good – Really.
Thanks for the opportunity to chat.
_________________________
Thanks Kate!