12 Questions: Meet Janis Aydelette (USA)
In our 12 Questions blog series, we feature interviews with someone from the crowdSPRING community. For these interviews, we pick people who add value to our community – in the blog, in the forums, in the projects. Plainly – activities that make crowdSPRING a better community. Be professional, treat others with respect, help us build something very special, and we'll take notice.
We're very proud to feature Janis Aydelette (crowdSPRING username: janisa) today. Janis lives and works in Douglasville, Georgia.
1. Please tell us about yourself.
Hi.  My name is Janis, (aka Janisa on crowdSPRING).  I laugh at my cS name Janisa,  actually , it's a combination of my first name and last initial.  In my haste to set up a profile, it became my user name. Believe me,  I've  tried to change It,  to no avail.  Now, I'm just trying to embrace it.
My husband Jamie and I live just outside of Atlanta, with our daughter Katie (19) and 18 year old son Trey. We've had a rescue Corgi, Belle,  for 11 years, and  recently  adopted  our cat, King Louis, who was left on our front porch. And they are all the loves of my life.
I grew up in Swannanoa, NC, a  beautiful  small  town  just outside of Asheville,  number 8 of 10 kids.  My mother  was  wonderful, she had a song for everything, peeled a lot of potatoes and took care of all of us. What little spare time she had, she read, and did crossword puzzles.  I remember her drawing  these amazing   faces   in  pen  on the borders of the newspaper .  I like to think I got my drawing skills from her.
My dad was a character, a southern renaissance man.  He built our little 4 room house, could fix anything,  and  played  the harmonica as well as I've ever heard anyone play.  We grew up in a tiny house, on a  tiny  budget, that was full of love.
These were the things that helped define me, and my personality. I 'm  passionate about things I become involved  in, and perhaps competitive to a fault.  I remember  a  birthday  party  when I was about 10 years old, it had 3 separate contests:  the swim under the weighted hula hoops contest, the craziest dance contest, and the funniest faces contest.       Determined to win ALL of them,  I did.  It didn't matter if I nearly drowned, or how contorted my face was, and the dance moves…well, I'm sure I  left it all out there on the dance floor!
2. You are a dental hygienist by day, and a graphic designer by night – what is it like to live with these two identities?
Left- handed and right brained,  I  almost always choose the creative path.   Ultimately I went off to college at East Carolina University (Go Pirates!) to pursue a major in art. I quickly realized how much talent was out there, and the idea of being a starving artist did not appeal to me.  So I decided to change directions and become a dental hygienist, mainly because I knew it paid well.  After earning my Associate's Degree in Applied Science,  I  finished  my last year of college at Western Carolina University (Go Catamounts!) where  I took every art / art history class that was offered,  even  dabbled  in  gymnastics  and  theatre, trying to  get it all out of my system  before I started  my career as a hygienist.

But guess what:   I've been a hygienist for almost 30 years, and I love it!  There aren't many similarities to my work at the dental  office  and  my graphic design, besides using my hands.  I learned  how  to use a computer at the dental office, and  control the mouse right -handed, which was ridiculously hard!  Now, I don't think I could use the mouse left-handed.  I draw on the tablet left handed, which allows me to  work with both hands, pretty much equally. I have met so many wonderful people through the years at the dental office, and they've   become like family.  Here at crowdSPRING, I have met (virtually)  the most fascinating people, from all professions, all over the world!  Of course crowdSPRING  is  like a big family if you hang around long enough.
3. How did you become interested in design?
Drawing  is  something  I have always loved to do.  I've  entered  many poster contests  since my earliest school days.  For the last 10 years I have submitted at least 3 designs to "The Peachtree Road Race T'Shirt" contest. It is the world's largest 10K, and their motto is "For 55,000 runners, your t'shirt is their gold medal".  I would download the 3o day free trial of Corel , monopolize the computer for 2 months,  and obsess until the deadline.  It was so much fun, but also a bit of a let-down when it was all over.  Ultimately, that's what led me here.  Last March, I thought, there must be some other graphic design contests out there, after some googling,  I stumbled  upon a magical place called CROWDSPRING!
4. Who/what are some of the biggest influences on your design work?
I am inspired by so many different things.  The colors of nature, old art books I have nearby, the orange  background of an AT & T commercial or  a pattern on some fabric  I've just noticed. The galleries here at crowdSPRING are full of inspiration!  I still have so much to learn.  My work is done on CorelDraw, then I transfer my files into AI. I have yet to master  Illy,  but I'm determined to.  Becoming proficient in webpage design is next on my list .
5. How do you come up with ideas for concepts after you read a buyer's
creative brief?
I am drawn to projects where the brief is not too restrictive, and you're really allowed to use your creativity.  Sometimes I will sketch out an idea, but most of the time, I see the name or the project, and I just know what I want to do.  I wake up sometimes at night and think about how I want to move some line over, or  change a font.  The time flies by when I'm working on a design.
6. Which of your designs are your favorites and why?
Some of my favorite designs are ones I didn't win.  The  Imagine   logo  was one of them, my son Trey actually helped me with that one.  I also loved the Limber, Nimble, and Spry  yoga and my Office Envy logo design. The Kozfor, Selfish  and Health Nomad logos, are all some of my favorites.
7. How has technology affected your work?
Jamie  purchased a computer for me, plus the real software I needed, and a  Wacom pen tablet, (this took care of Mother's day, our anniversary, and my birthday) .  I started out at a card table in the corner of a room. Now I have a nice little desk, and a great view out my front window.  It's a good thing too, because I spend SO much time here.
8. What are your favorite websites for inspiration or learning about
graphic design?
Some of the best places I have found for inspiration are:
www.justcreativedesign.com,   www.logopond.com,  www.opengraphicdesign.
There are several font download sites that I visit often, the most reliable being www. fontsquirrel.com  (tip I learned from another creative here).
Adobe Illustrator has a graphic design forum that I have bookmarked for when I get serious about learning 'Illy'.
9. Please describe your typical work day.
A typical day  always starts off with coffee, then a quick email/project check.  Sometimes if I have a design on my mind, perhaps one that has kept me awake, or worse, woken me in the middle of the night, I  jump right on it.  A morning person by nature, I  enjoy  the stillness of the house and the noises of the neighborhood coming to life.  I work off and on all morning,  stop briefly for lunch, then I'm  back to the drawing board.  Sometimes I just have to drag myself away  Of course there are days when nothing seems to look right, and the design just won't come together, then I stop,  recognizing the need to  do something completely different.  Tuesdays, Wednesdays, and Thursdays are my days at the dental office, seeing my first patient at 8:10, and my last one at 4:30.  My office is 15 minutes from home, so I almost always come home for lunch, and squeeze in some time for  my projects.   In the evenings, I try to balance  family time with  project time.  I'm not a huge tv person, but Jamie and I like to watch Cash Cab, (more competition), or something funny like 'Curb Your Enthusiasm.'
10.  Mac or PC?
I currently use a PC to do my work  (Dell Optiplex GX 280), routinely backing up my designs on a flashdrive, which is an amazing bit of technology to me!  My 24" monitor is great, although I understand they come larger, so that's on my wish list for 2010.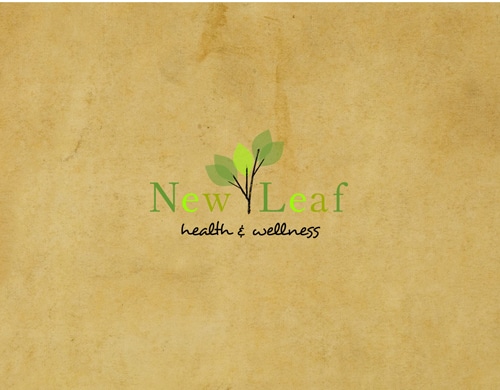 11. What advice would you offer to someone considering graphics design?
If someone wanted to go into graphic design, I would recommend learning AI and Photoshop from A-Z. There are some fantastic websites on graphic design which can teach you a lot. In fact, a good friend of mine is someone I introduced to cS (julesart) and she is as addicted as I am.  Julie and I  had a small sign business years ago in NC called  Ideas Illustrated, and wow, have we both learned a lot since then!   We would paint signs on buildings, awnings, etc, (sometimes on a ladder), very little room for error!  That's the thing I love about graphic design, you don't like that color or line?  Poof! It's  outta  there!
12. What do you do with your free time?
In  my spare time, I am an avid sports fan, love football (Go Falcons!)  love ACC basketball and March madness (go Tarheels!).  Tennis  is also one my favorite things to do and allows me to exercise my competitive spirit as well as my body.
crowdSPRING  has opened so many doors  and  helped me evolve as an artist.  Every project is a challenge to bring something worthwhile to the gallery.   Thank you to all of the creatives  and staff  here  who have helped me figure things out along  the way. ( SYITHG) SEE YOU IN THE GALLERY!
_________________
Thanks, Janis!