12 Questions: Meet Cibi Perez (USA)
In our 12 Questions blog series, we feature interviews with someone from the crowdSPRING community. For these interviews, we pick people who add value to our community – in the blog, in the forums, in the projects. Plainly – activities that make crowdSPRING a better community. Be professional, treat others with respect, help us build something very special, and we'll take notice.
We're very proud to feature Cibi Perez (crowdSPRING username: monsterleo) today. Cibi lives and works in Sheboygan,Wisconsin.
1. Please tell us about yourself.
WOW.. an interview! This is a first for me, and I am truly humbled to have been asked by cS to share a little about myself. Thank you cS! So here goes…
My given name is Cibicue Gerardo Perez. But anyone that has met me, calls me by my nickname Cibi (phonetically, it's "see-bee").
Ok, so after I tell people my name, almost always, like clockwork, comes the inevitable question… How did you get a name like that and what does it mean? Well, the short answer is, it's my dad's fault. He grew up very poorly and one of the ways he escaped from that was to wander the woods. Somewhere down the line, he started to collect arrowheads. He collected over 3,000 Native American arrowheads thru his young years. And he started to read about their cultures. Cibicue is a creek in Arizona, it has something to do with Geronimo and the Apache tribe. I must admit, it's a heck of an ice breaker with strangers.
I am a single, 35 year old Hispanic, freelance logo designer. I live in Sheboygan, Wisconsin but I was born in a small town in southwest Texas called Crystal City. In the mid 80's, my mom and dad decided to move my younger brother Rigo and I to Wisconsin to make a better life for us. After my youngest brother Ethan was born, my parents decided to move the family back to Austin, Texas. As a teenager, I was not a very happy camper about this move. But I have come to realize that my dad is very wise; he told us that someday everything would be alright. Well, he was right on the money… everything did work out for the best. A few years rolled by, and just when I thought we were all settled in a cozy neighborhood with a handful of friends, my parents decided to move….again…. back to Wisconsin. I was a junior in high school at the time, and I pretty much thought my life was over. It was truly like an episode of the Wonder Years. I left my Winnie Cooper standing in her doorway.
My dad has always had a phenomenal insight to the future, and again, looking back, it was the best move my family ever made. I graduated from high school in 1993 and enrolled into the Art Program at the University of Wisconsin – Madison. After 2 years at the UW and a lot of beer-bonging, I took a break from school. Life swiftly kicked me in the behind and I decided to transfer back to a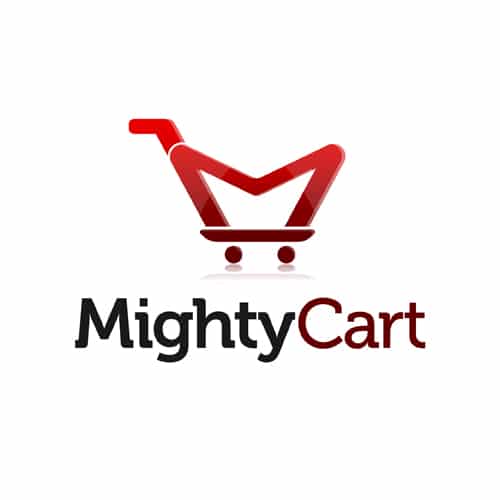 technical college in late 1998 to re-focus on graphic design. It was here in Madison that I was first introduced to the graphic design world. But I hadn't really tapped into my creativity just yet. Between 2000 and 2007, I did not do any graphic design work. I am not sure what really happened, but I put designing aside and I chose a flooring sales job in Madison. I was making great money and more importantly, I was happy.
In July of 2008, I remember the day well when I found cS. I had just relocated from Madison to Sheboygan, and I was up late one night playing with an idea for my own logo. By pure chance I Googled "logo design".  Somewhere, somehow, I found this site. I was like "What the heck is this about?" I had just started to dabble with graphics again, and I started making logos with InDesign in the beginning, since that was the only program I had. The logos I made were pretty bad to say the least. It was the first time I had played with graphics since taking classes at the technical college. I became so addicted to making logos on cS that I went out and bought AI and I re-enrolled into an Illustrator class at the local community college. I must admit, I did not remember the program at all. I barely knew the tools.. but I was determined to re-learn. I guess it is fair to say I was pretty obsessed, but it was a lot of fun doing it. After spending numerous days and nights awake obsessing about that first win, it finally came. I was truly a newbie. I have been working in the design field for just over 2 years now, and I still consider myself a newbie. I am always learning and I remind myself that I have only tapped into one field of the design world. cS has been the platform from where my skills have dramatically gotten better in just 2 short years.
2. How did you become interested in design?
My dad has been an artist all his life. As far back as I can remember when I was in first grade, I used to be like any other kid who looked up to and admired their dad. I basically drew because he did. I was blessed to have a wonderful mom who also loved to watch me draw stuff for her. As I got older, I stayed interested in drawing. Through my elementary years and high school years, I was always the "artistic" kid. I was the kid who was asked to draw something for someone else. My friends always told me stuff like "Dude, you're pretty talented… where did you learn how to draw like that.." and so forth. In my teenage years, I really became "known" for being the "artistic one". However, 18 years later I'm still pretty salty that I came in second to the senior award "Most likely to become an Artist." I like to think that I received my 15 minutes of being the coolest kid in high school when I drew a Class of '93 graffiti mural (illegally I might add) under a public bridge when we graduated. Thank God my parents never found out, or I would have surely been scrubbing that bridge and repainting it white the following day. Since my parents are more than likely reading this, I love you guys and I blame it on adolescence. 🙂
3. Which of your designs are your favorites and why?
This is a tough question. I am proud of much of my work, and there are a handful of pieces that really stick out for me. My biggest client from cS, but not my most favorite logo design, is Allison Fisher. Allison Fisher is a world famous professional billiards player and I consider myself lucky to have earned her business and designed her personal logo. I love to shoot pool and am a huge fan of
the sport. I used to watch her play as far back as I can remember on ESPN. When the opportunity came to design a logo for her, I was pretty thrilled when I won her contest. After we wrapped up, I was still shocked that I was actually emailing and talking to her on a one on one basis; I'm a pretty star-struck person. Allison personally autographed a nine ball for me and thanked me for my work. It was a truly special moment for me. This is when I really started to believe in myself that I could hang with the big boys.
Another personal favorite logo design that I created when I was an up and coming designer on cS is the Briarcliff Animal Foundation logo. This has special meaning to me. Although it may not be the greatest dog illustration in the world, the work involved was truly from the heart. As my profile story explains, I used to own a Cairn terrier named Leo in a past relationship, and we raised this dog pretty much as a child. He was a great little dog, a pain at times because he was a terrier, but nevertheless he was my little monster. Leo developed cancer after a brief 5 short years and we had to put him down. When Briarcliff came along, I basically used his memory as inspiration. I remember Sarah (29design) and I battled it out to the end, and I think that design helped me develop to put passion and emotion into my work.
Hence the name monsterleo.
4. Who/what a
re some of the biggest influences on your design work?
I have to give props to my fellow creatives that work on cS. It would be easy for me to write out a list of well known, famous designers and bore you. But really, being totally honest, seeing designs by Blueii, ninet6, and entz really gets my motors going. These guys are good…really good. Did I mention they're good? My biggest compliment I can give them is that I avoid them at all costs whenever possible in contests. Travis Keenan Tiffin has some pretty awe inspiring "sick" illustrations that I constantly marvel at. And although I dont see her as much as I used to on cS, 29design has some of the most sensational logos that I have ever seen.
My biggest influence however, is my dad. He is the one that showed me how to draw, and I remember a few memories when I was very, very little. I remember I used to hand draw images of the smurfs from coloring books. In fact, he still has them saved and pulls them out from time to time to show me and reflect on those memories. I used to bug him all the time as a kid to draw for me. He used to sketch a flying superman that I would cut out and fly around the house. He is an exceptional artist. His talents range from pencil drawings to spectacular figure oil paintings. I am very happy that those DNA traits were transferred over to me. And my mom… of course. No matter what I ever design she is the one person I can count on to say "That's great, mijo!"
5. How do you come up with ideas for concepts after you read a buyer's creative brief?
There's a few factors that help me come up with a great logo concept. The most important for me is the buyer brief. If the name of the company gives me great visuals and their brief is written clearly, I almost always have an immediate concept in mind. It is
interesting because I am awful with numbers. In fact, if i try to mentally visualize what 24 X 15 is, I see numbers in my head but then after moving them around they become one tangled mess and I end up having to use pen and paper to figure out the answer. On the other hand, I can easily visualize and have a logo drawn up in my mind after reading a good brief and then I can transfer it to the computer screen easily. I almost never sketch anything out on paper first, I go straight to AI.
I also use various sites for inspiration. Logopond is one that I visit pretty frequently. I am not ashamed to admit that I like to admire other beautiful logo designs for my own inspiration. I think everyone pretty much does this, right? But, I am still learning as I go. There is so much yet I do not understand about design, but I feel blessed to know that a lot of it comes naturally for me.
I continually… and I really mean this…CONSTANTLY observe existing logos for contest ideas when I am out and about. I think I stare at every billboard I pass, every menu I read, every package design that comes across my path. I constantly am checking out business signs on streets.  I watch commercials so I can see new logo and font ideas. I've actually blurted out in front of friends, "Hey, I know that font…" and they give me that half glazed, open mouth look like "Are you serious..? What's wrong with you?" Sigh… they just don't understand us.
6.Mac or PC?
I use a PC. My laptop and I are fused at the lap pretty much. Some people cringe when i say I use Vista, but it works just fine for me. I use Adobe Illustrator for all of my work. I am the type of guy that doesn't like to mess around with new stuff. So long as I can do what I need to do with my equipment, that's fine by me.

7. What is your dream design project?
Because I still feel that I have so much to learn, I tend to shy away from overall identity projects. I have been completely focused on logo design mostly this year, and I have just started to dabble more with stationary design. I don't know how to use Flash or Dreamweaver well, so my skills are pretty limited to vector. I do have plans to retake classes so that I can consider myself a true graphic designer. But for now, I am happy where I am at. With that in mind, I suppose my dream project at this stage in my career is to design a logo that can be seen everyday and being a household icon. I would love to be able to brag about being the guy who designed the new Dish Network logo, wouldn't we all? I do have plans to someday be an all around designer and be able to do a complete package for a client.
8. How do you use social networking to promote your work?
The only social networking I use pretty frequently is Facebook. I post most of my winning designs and personal favorites periodically. It was an unexpected pleasant surprise how much extra work I have acquired also thru this platform. I friend quite a bit of people, so if you met me for a few minutes you will more than likely get a friend request. If you'd like to share a few laughs from my quirky and ridiculous status updates from time to time, join me at http://www.facebook.com/profile.php?ref=profile&id=546393010 I promise not to stalk you;)
9. Please describe your typical work day.
This is the best part of being a freelancer. Im still wearing the same jammies I had on from last week. Ok, just kidding….. or am I…..? This has been a pretty good past 9 months for me. Thirty of my last wins have come between this time, and there have been numerous side jobs thrown in the mix in there as well. As I mentioned before, I get a lot of extra work from cS clients by just asking the right questions and then selling myself to them. My wins have increased significantly versus contests entered this year. I find that I am entering less contests and less entries and winning more. I owe that, in my opinion to many, many, many hours on my mattress.  If you look closely, there is a pretty nice indentation of my butt on my futon cushion, it kinda makes it difficult to sleep on sometimes. But yes, I am tenacious and borderline obsessed… but hey, I'm ok with that. I put a lot of time into becoming a better designer, and I think that my portfolio and wins timeline show this.
I don't really have a true schedule most days. In fact, it's pretty chaotic. I may be awake from 6 am 'til midnight some days designing, and then the complete opposite the following week. It drives my friends crazy. They still think I don't really "work", but it's useless to explain how much time I actually do put into designing logos. I go on designing spurts where I will stay in front of my laptop for hours, and eating and going to the bathroom become chores. From time to time I wander the house aimlessly like a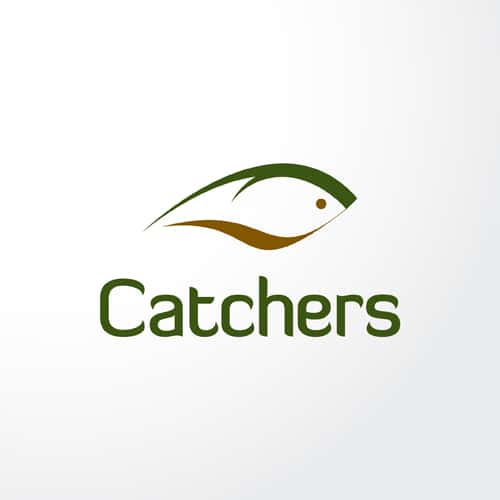 zombie. I generally stand in front of the fridge gazing into it for no reason at all just to stretch my legs. I usually design best in the wee hours of the night, when my phone isn't constantly going off from text messages, status updates and pokes from facebook.  When I'm in creative mode, it's pretty hard to snap me out of it, I think most diehard freelancers can relate to that. I have pulled a handful of 48 hour stints on cS, but at the same time I have had a week go by and done absolutely nothing. Pretty cool, huh? I guess the beauty of it for me is that it really isn't work to me most days, it's just what I do. It's my time to get lost in my own world and not think about other depressing things. It's a great escape.
10. What are the most challenging and rewarding aspects of being a graphic designer?
A big challenge I find is having a bad design month. We've all been there, the dreaded design slump. It's awful to be in one, and it takes a lot of work to get out of one. I think  for me, I get into design slumps when I overwork myself. I try to force creativity versus just letting it come out. Taking a few days off really helps refresh my brain with new ideas and fresh perspectives. Every month is different, but I am happy to see a consistency now.
This lifestyle I have chosen is pretty much like having a commission sales job. It really depends on how much work you are willing to
put into it to be consistent. I put a lot of hours before the money started to be steady. But that is one of the rewards at the end. I am very excited that my progress is consistent now. And I am getting better each day as well, in my opinion. I am looking forward to each day, each week, and each month. I am excited where I will be at this rate in a few years. I truly believe I have come a long way in just a short time frame. I constantly remind myself that two years ago I just barely re-learned AI basically from scratch. Unlike many of the extremely talented designers on this site, I don't have a  4 year degree from an art school. I haven't had any cool titles nor can I boast about the big names I've worked with in the industry. I also haven't worked for any distinguished design firms. My resume is pretty raw. My work speaks for itself.
Seeing my designs out on the internet is probably the most rewarding feeling.  But a very close second, is when I nail a design for a client and I watch and see their reactions. Meeting a customer's needs is always gratifying. Debra Kennedy, was such a client. I designed her logo for Debra's Furtography. Being a dog lover myself, this design popped into my head almost immediately after reading her brief. When I pictured "What would Leo do in this situation…" BAM! Her logo was created. I got such satisfaction from her being so happy about the design. That, I admit, never gets old.
11. If you weren't designing, what would you be doing?
Starving, I guess. Just joking… seriously I would probably be working in some sort of flooring sales job. I liked to get dressed for work with pleated pants and a great tie.  I actually enjoyed selling  flooring when I was doing it. I remember feeling the same obsession about learning "How to Sell", and I read tons of books on the subject. The one that significantly changed my approach to selling was Dale Carnegie – How to Win Friends & Influence People.
So yeah, if you ever need advice on what type of carpet fiber wears the best, I'm your man.
12. What do you do with your free time?
Ahhh… free time. Actually, from my perspective, all of this is my free time. The day you make something your job is the day it becomes no fun. And I truly love when I am working. Plus, I get to mix in golf in there when it's warm outside, or get up and go have a few drinks when my brain is about to explode from overdesigning. I shoot pool or play poker when I want to get away from projects. I love to talk to my dog Louie when no one else is around. I love to play chess. I consider myself a pretty social person, and most weekends I set the laptop down and hang out with friends. It's also nice to know I can buy a ticket to Whereverville and so long as I have my laptop my work comes with me. I don't have any kids or a marriage to worry about, so it's pretty nice to be able to just pick up and go when I need to get away.
Thanks for taking the time to read this. Thank you cS for letting me share my story!
Cibi Perez
________________________
Thanks, Cibi!