12 Questions: Meet Carmen Tsang (Canada)
In our 12 Questions blog series, we feature interviews with someone from the crowdSPRING community. For these interviews, we pick people who add value to our community – in the blog, in the forums, in the projects. Plainly – activities that make crowdSPRING a better community. Be professional, treat others with respect, help us build something very special, and we'll take notice.
We're very proud to feature Carmen Tsang (crowdSPRING username: heyheykermit) today. Carmen lives and works in Markham, Ontario,Canada.
1. Please tell us about yourself.
Hey all…it's really excited to be interviewed by crowdSPRING…and it's actually my very first blog interview, so really looking forward seeing it go live.  Let's get the ball rolling…
My name is Carmen Tsang, I was born in Hong Kong and move to Canada for good about 10
years ago after I completed my degree in education. My DECISION to move to a country with a whole new culture and lifestyle was tough (start everything from zero??) but I told myself to give a try while I am still young, so, at that time I bought a one way air ticket, and off I go….til now, 10 years later still residing in Canada.  I knew that there's no harm even I couldn't make it at that time (just an experience), i still remember my tutor once said, "no matter what you do…aiming for the best, preparing for the worse."
Without any local experience my first job in Canada was a home decor assistant, luckily after 2 months, on the day of my first birthday in Canada I got a full time job offer as graphic designer.  In 4 years' time, I gradually worked my way up to the art director level, overseeing the design department and lead a team of 4 designers and freelancers.  While everything seems so perfect (stable job & income), me, a workaholic, found myself trapped in the imbalance of work and personal life.  I feel torn and I made another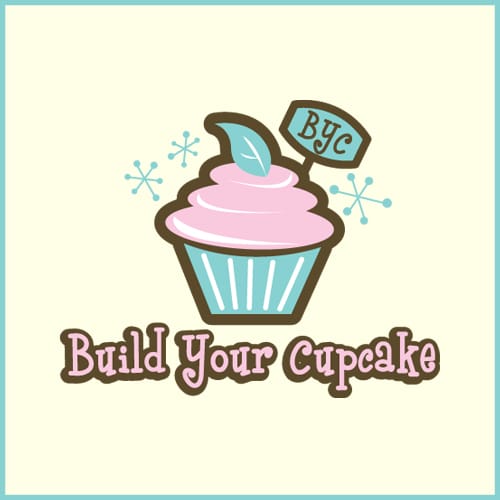 DECISION.  I quit the full time job, walk out of my comfort zone, and start to work as a full time freelance designer.  At that time, I did not think deep on how to set up a design business, no planning, no researching, no risk estimating, no cost-calculating, I just start doing it….
Although day 1 of my business, I only have one client (yes! ONE!), I gradually build up my clientele for the past 6 years.  At this moment, I am happy for what I have attained…enough business to keep myself busy Mon-Fri 9-6.  As a full time freelance designer working in home office, I keep myself in a rigid yet flexible work schedule – work diligently during office hours, but try not to work at night or weekends.  Now I can spend more quality time with my partner and family to enjoy the every taste of life through traveling, cooking, reading and movies…..
2. How did you become interested in design?
When I was young, I never envisioned myself as a lawyer, a judge or big company CEO, and there's no artistic gene from both side of my parent's family.  I was a pretty independent kid
when I was young, and I would find myself watching TV most of the time in my childhood.   As I was so into TV, I would draw the costume of the people in the ancient TV series and develop story lines for the characters just as you see on a comic book. I think this is the very first trigger of my imagination and creativity. During summer of primary school years, I attended drawing course and I found myself enjoying it very much as it gave me the freedom to express myself rather than being passively taught in routine school lessons.
In high school, I learned fundamental drawing skills and design theory (lines, shapes, visual balance …etc) in art lessons.   Teachers will also show us works of famous artist (that's when I first met Vincent Van Gogh).  During high school summers, I also enrolled myself in various drawing classes (pencil, charcoal, all sorts of medium…) and I would visit art galleries in my spare time to see different artists' works. After I completed my high school studies, one of my classmates asked me to go for a design course interview with her.  I knew nothing about furthering my studies at that time, and I had absolutely no idea about the interview, I just brought with me a few drawings and art
work from design course and high school.  During the admission interview, I was surrounded by 3-4 design professors and they were asking me questions about 3D form?? balance composition??? which I have absolutely no idea how to answer …haha…luckily, they accepted my application.
The 2 years design diploma really opened up my eyes; it gave me an invaluable opportunity to see and experience what "art and design" really means.  All the art history lessons, design theories, artwork critics, tutor and people I met in there help me to build my foundation.  I enjoyed projects that explored different medium, I was amazed to see how elements communicate through different forms.  After the diploma, I continued onto a 3-year B.A. Graphic Design and Communication Studies.  By then, I had a much clearer picture of how I will develop my interest into my future career.
3. Which of your designs are your favorites and why?
It's really hard to select a favorites design.  I see all designs as a process rather than a single end product.  I enjoy all design process, no matter it's a quick-and-easy job or an unlimited-revision-job.  If I really have to pick, LXIT logo and Alliance Technology website would be my choices, simply beca
use I enjoyed the design process of both projects. The design process for these projects was a self discovery journey, I learnt something new and I pushed my limits to new level.  The clients also played a great part in making them enjoyable to work on, they have perfectionists' standards, good sense of aesthetic appreciation, and a respectful heart to designer.  These projects process made myself become more detail-oriented, patient and constantly reminds me of leaving my comfort zone for new possibilities in design solutions.
4. Who/what are some of the biggest influences on your design work?
All creative people around the world is my muse.  I saw lots of great design works from magazines, books and online (thanks internet!), no matter it's print ads, logos, websites, illustrations or product design.  I think anything, in whatever format they are, communicates well with the audiences, is a piece we should look up to.   A good design(er), is more than visually appealing, it's their concept, idea, development, execution, and combination of all of elements.  Recently, I especially enjoy doing logo design projects, because it's a good challenge for me to use minimal, compact elements to execute ideas for one's branding image.
5. How do you come up with ideas for concepts after you read a buyer's creative brief?
I will read the project brief again and again, and narrow it down to keywords.  Then I will do my initial brainstorming in rough sketch followed by research online for client's business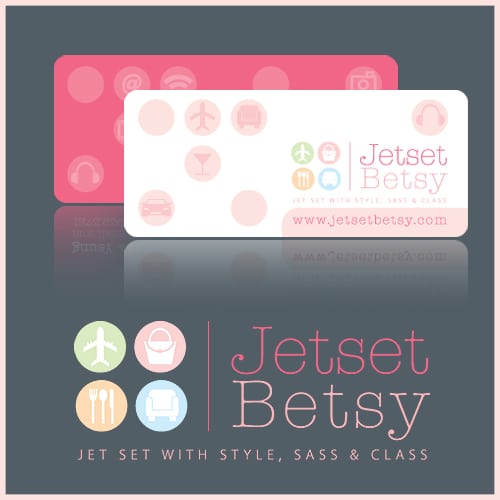 background and competitors' information. Communicate with clients for parts that I don't understand and request additional files especially their branding guideline if available. Refine sketches and tested on computer with colours, further developed it by detailing individual element.
There are always more than one project happening in the same day for me and I have every brief in my head, while doing research for project A, something might be useful for any process of project B/C/D.  I will always keep my eyes, mind and heart open.  And most importantly(!!!), whenever stuck or running out of creative juice, do something else….go get mail, talk to your pet, log on facebook, take a 5-10 mins break.  You'll never know what or who will inspire you to get that creative solution when you do these things.
6. Mac or PC?
I'm a Mac user, not because its look good or its trendy, simply because I have been using it for almost 15 years.  I did start as a PC user with the monochrome monitor (gift from my mom), but soon after I began to study design, I bought my first Mac (Power Macintosh 7600?). Currently, I am using iMac as
my projects do not involved any 3D render, video and sound editing, so its good enough for me.  Photoshop, Illustrator, Indesign, Flash and Dreamweaver are softwares I use on daily basis.  Also, there's always a pencil and piles of one-sided print recycle paper under my keyboard for brainstorming and sketching.
7. What is your dream design project?
My dream project is not a single one, but to see a single small design project developed to a series of inter-related campaign.  I enjoy seeing myself, my design product and the client inter-play and make meanings out of each other.
8. How do you promote your work?
I don't normally promote myself, not even on Facebook.  But I am active in small business forums and in submitting to design competitions and websites like crowdSPRING to increase exposure. I do have my own website, if you want to see my work, feel free to visit me at www.nutscreative.com
9. Please describe your typical work day.
I wake up around 7:30 during weekdays, enjoy my breakfast and read newspaper, then start
working at 9am (freelancer really need some discipline!), reply email, facebook…etc. Normally Monday is the busiest day because I need to plan my week's schedule and see if there's any client meeting or project deadline. I will prioritize all projects and follow up on any unfinished jobs from last week.  Work industriously throughout the day; lunch at 2p, coffee break at 3p, wrap up jobs at around 5:30p, prepare dinner at 6p. On Fridays, I will try to wrap up all jobs so the next Monday I can start something new. I don't work during weekends (except rush job) because I really want to get a good balance of life and work (perhaps I should work 3.5 days per week to get a balance…haha). I really feel grateful for my full time freelance status, because I can have vacation anytime (no approval required!) 😀

10. What are other ways you use your creativity?
Definitely cooking and baking!! Thanks for my high school cookery lessons, I have a firm foundation in both.  I like explore and twist ingredients to do some experimental dish (but I
tried to adhere to the basic recipes when I bake, as baking is more like science, and there is formula needed to follow to create a basic genoise)…most of the time results are good but occasional failure became a force for me to experiment further, to keep me going!

11. If you weren't designing, what would you be doing?
If I am not a designer, I would definitely be a chef.  Cooking and design shares so many similarities.  You apply passionate, creative process to "raw materials", after process, you created a product (a design, a dish) that is synthesis of your technical knowledge, aesthetic sense, presentation skills, little marketing sense, and mostly your creativity.  I found the process of both design & cooking very fulfilling, very enjoyable.

12. What do you do with your free time?
I use my spare time to do lots of things: eating, cooking, reading, watching movies, traveling, paying attention to small things around me.  I enjoying try out different restaurants (from $$$$ to $), I wouldn't just go to fancy restaurants; sometimes I rather enjoy eating in suburban restaurants, because I actually find I get more out of it as I expect nothing from them.
I also enjoy traveling, no matter it's a short road trip to Montreal, a 7-days-Europe-trip or a 3-weeks-Asia-trip; I enjoyed every single one of them.  Going to anywhere is good, because every trip is a unique experience, just like any design process.
____________________
Thanks, Carmen!