12 Questions: Meet Ann Lowe (Canada)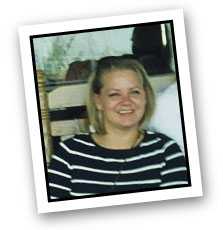 In our 12 Questions blog series, we feature interviews with someone from the crowdSPRING community. For these interviews, we pick people who add value to our community – in the blog, in the forums, in the projects. Plainly – activities that make crowdSPRING a better community. Be professional, treat others with respect, help us build something very special, and we'll take notice.
We're very proud to feature Ann Lowe (crowdSPRING username: solarcap) today. Ann lives and works in Ottawa, Ontario, Canada.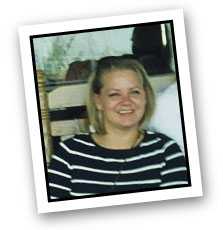 1. Please tell us about yourself.
Hi Everyone, My name is Ann Lowe and I am a resident of Ottawa, Ontario, Canada, the Nation's capital city….Yes I went there…. Sorry Toronto and those of the world that believe that Toronto is the Capital of Canada, it is not! I live here with my Husband and our two teen Boys and of course my dog Jake. All men….the testosterone levels in my home are so high that the toilet seat aut
omatically rises in relinquishment to the male powers. Girl power doesn't live anywhere in my home except my office.
Designs, logos, girlfriend photos and organization, not something you will find anywhere else within the walls of my home. I do however have a vintage set of leather hockey gloves hanging on the wall! Homage to growing up in a home with three brothers and a Dad as avid players and watchers of our national sport! I grew up all across Canada; my Father was a Military man. When I moved here and got married I said that once I had children I wouldn't move until they were old enough to go to University. I never wanted them to feel like the new kid, something I had experienced at least eight times before I turned 18. They have the same friends that they have had since birth. I think that is really cool!
Being a wife and mother are very important in my life but that is not the only thing that defines me. I am a 20 year old stuck in the body of a 44 year old woman. I love top 40 music, everything colourful and dancing around my kitchen with a "more juice than vodka" martini! I can sit for hours looking through design magazines at Chapters and get lost in writing out website addresses that I intend to visit at some point. I am quirky, crazy and love to watch CNN to the extent that I now feel it is some sort of strange addiction.
2. How did you become interested in design?
Well, I have had two careers in my work life so far. I was a hairstylist for many years, and then I was the director of operations for a window film company (where the name "Solarcap" is from) that my husband and I owned for 10 years. That is where I started the design work. We were outsourcing e.p.s. files for cutting frosted window film applications at such a high cost that the profits were being eaten up so rapidly that we felt it was not worth offering that service anymore.
I sat with one of the outsourced subcontractors for a half an hour while they prepped a design
and had an epiphany! OMG, I am creative and draw all the time…I can do this myself. I went to my local office depot and bought Adobe Illustrator that day and brought it home to tell my husband that we could save our money because; me, in my infinite wisdom would now do it all. I think he was in shock because the program cost me 750.00 and at year 3 we could not afford to spend that kind of money.
For the past 7 years I have been designing some pretty unique designs for Ottawa companies, Government offices and private residences. In January of this year we decided to close our business. I have been working on my skills as an identity designer ever since. I am going to freelance while I take some classes in other aspects of the graphic industry.  I have been working on crowdSPRING as well as doing jobs freelance through word of mouth.
3. Which of your designs are your favorites and why?
I guess I would have to say the logo design I made for "broken island" foods. I didn't win with my design but I loved the final design. It reminds me of the aboriginal designs that I worked on for Indian & Northern Affairs Canada with the window film. I have a Grandmother who was Native Canadian and have come to learn about the culture more over the last 2 years, it is rich in history and art which I love. Any design that I create gives me a strong sense of pride though.
4. Who/what are some of the biggest influences on your design work?
I have to say that a lot of the creative's on crowdSPRING have given me lots of inspiration. There are some really talented designers on this site! Outside influences are Perry and Dann from WOW Branding, they are amazing at what they do and Jacob Cass of Carrot Creative does some really good work. I see influence of design everywhere I look. In a blade of grass, a dripping tap and a sleeping dog. The world is a wonderful place with a feast for the eyes!??5. How do you come up with ideas for concepts after you read a buyer's?creative brief?
I sit at my desk and think about the business the buyer is in (if I don't know what it is I will investigate on the web). I use the suggestions if they give them and draw out a sketch of what I would envision being on a business card, a t-shirt or even a billboard. I try to work in two dimensional designs only because it is the easiest to reproduce for businesses in all forms, it helps to maintain the timeless nature and it can be used in a black and white version without making it look like a different design. I would like to try more 3D styles but always find myself making a classic logo design instead. I will make a couple different concepts and then try to decide what would best represent the buyer's vision. I am growing and changing everyday and never look back and regret any design I have made. Some are good some are better! That's the nature of creativity.
6. Mac or PC?
I am definitely PC, but secretly desire to be Mac! My first computer was a PC and it just evolved until I had 3 PC's in my office. I have to say I have a serious attachment to my laptop. A few weeks ago my hard drive went on it and it seriously felt like someone cut my arms off. It
only took 3 days to get it back up and running….the longest 3 days of my life!!
I use Illustrator, Corel Draw, Photoshop and am in the process of teaching myself how to use Maya for 3D animation. Now that's a complicated program! I would like to evolve into an animator at some point. I love the transformation of a flat sketch to a three dimensional idea.
7. What is your dream design project?
I guess I should be pumped on a price or recognition of some sort but that is not usually my motivation in anything I do in life so why would I start now. I think my dream project is always one that has a fun brief with lots of input by the buyer. If the outcome is that I can whisper to myself "Wow, can you believe it, I made that", when I see a brand that is recognized nationally, that would be a very cool perk!??8. How do you promote your work??I am all about word of mouth. I work very hard and trying to develop a good understanding of what a client needs and wants, it comes back to you in spades. They always call and say "so and so said to call you!" It is very rewarding to hear that.  My gallery of window film work is here:
www.behance.net/3dna_design
9. Please describe your typical work day.
Once I get the kids off to school, I have a very simple but odd routine. I have to have a chai tea with cream and brown sugar in my favorite Starbucks Mug, (I will search high and low in the
house for this mug) then my desk has to be cleaned off completely (tea stains wiped off and everything). Once my space is perfectly clean, my mind can work. Then it is time to read emails and respond to possible work requests. Then the day usually moves from one thing to the next and I tend to find time in there to make a second cup of tea, catch the "hot topics" section of The View and let the dog out. By the time I know it, the day is almost over and I am sick of staring at the computer screen. Oh, and if there is no tea left in the box, I seriously can't function for the day!
10. What are the most challenging and rewarding aspects of being a?graphic designer?
I don't personally think of the challenging aspects in the way most do, I think of it as something that is to be appreciated more than the easy parts of life. I think that every obstacle in life is what makes you grow and the challenges are what make you grow faster. I enjoy the fight and work hard to overcome things. I know they have made me a better, designer, person, mother and wife!
The most rewarding part is if a client tells you "it's exactly what I wanted"! I know they are happy and that is one less thing they have to worry about in there life/business.
11. If you weren't designing, what would you be doing?
Learning something, I love to learn! I would be pursuing something, maybe……advertising….talent scout…painter….cake decorator….clothing designer. I know one thing; it would be in the creative vein.
12. What do you do with your free time?
I get my nails done, go to Chapters, walk my dog, let my teenage kids and their friends follow me around in Halo and shoot me in the head! Lots of fun things! I like to watch movies and cook. I love to try new foods and learn about how much I can change a recipe and make it my own. I am a lover of life and enjoy the simple things around me. My family makes me the happiest and I spend a lot of my time with them.
_________________________
Thanks, Ann!