99 designs

Looking for design ideas? Here's our list of 99 designs contests you can crowdsource.

The only limit to what you can get designed is your imagination - we make anything possible.
Why crowdspring is your best choice:
100% money back guarantee
Dozens of unique designs in 7 days or less
Original, editable design file (AI or EPS)
Digital, print, web files (RGB, CMYK, PNG, JPEG, PDF)
Award winning customer support
Free legal contract protecting your intellectual property
No logo templates or generic clip art
220,000+ professionally screened and reviewed designers
Why choose crowdspring for custom design?
Talented designers, more choices.
Stop wasting your valuable time elsewhere. Over 220,000 talented freelance designers from 195 countries work on crowdspring. Get production ready files for print or digital use.
Unique designs you'll love.
Beautiful designs that drive results. If you're not 100% happy with your design project, we'll promptly refund all your money.
Award-winning customer support.
All the support you need, when you need it. Our dedicated support team (99% customer satisfaction) is available by phone, email, and chat to ensure your success.
Protect your intellectual property.
Powerful, industry-leading intellectual property protections, made easy. Every project includes customized, dynamic legal contracts and policies that protect the designs you purchase.
More than 60,000 of the world's best entrepreneurs, businesses, agencies and non-profits love and trust crowdspring for professional logo design.
1. Logo Design
It's impossible to start a list of 99designs you can crowdsource with anything other than logo design. Logo design is an essential part of a company's image. The design of your company logo can say a lot about your business and leave a lasting impression on your clients. This is not the time to let your engineer co-founder or the CEO create your logo design. At crowdspring you simply name your price and let graphic designers from around the world compete for the prize money by posting actual logo design work for you to review. In the end, you just choose the perfect logo design you like the best. Whatever your business need or budget, we'll help get it done. It's that simple!
2. Business Cards
When you meet someone for the first time, your business card is often one of the first impressions they will have about you. Unique business card design can help you to more effectively promote your brand, showcase your logo design as well as your product or service. Plus business cards are still a great way to communication your contact information, including your phone number and email. On our global platform, many graphic designers have created awesome custom business card designs for small businesses, startups, entrepreneurs, and even top agencies.
3. Advertisements
Whether you're a small business or a large corporation, you want to make a great impression when you advertise to your customers and potential customers. Print advertisements can be very expensive (both for design and placement). While we can't help with placement, our community of freelance designers has helped many business craft amazing print advertisements for ads in newspapers, magazines, banners, and elsewhere. This is one of our 99 designs ideas that can definitely help your business grow.
4. Political Campaign Materials
If you're a politician running for office, your political campaign materials will need to be sharp and unique. That's why custom political campaign materials are one of our 99 designs ideas. Of course, you can create your own signs and brochures, but most politicians trust a professional graphic designer to create something unique and powerful for their campaigns. After all, if you want a million people to vote for you, you need to stand out. In fact, we're pretty proud that the U.S. House of Representatives Committee On Ways and Means and many federal, state and local politicians have leveraged crowdspring to help them win.
5. Book Covers
Whether you're working with a publisher or self-publishing your book via Amazon CreateSpace or another self-publishing company, you'll want to have a custom book cover. Self-publishers tell us that they sell 4X more books with custom book cover designs than those with standard templates. Some of our most active projects get well over 99designs submitted by designers. Our designers have helped many publishers and authors, including those who're publishing their first book as well as those who're publishing their 10th.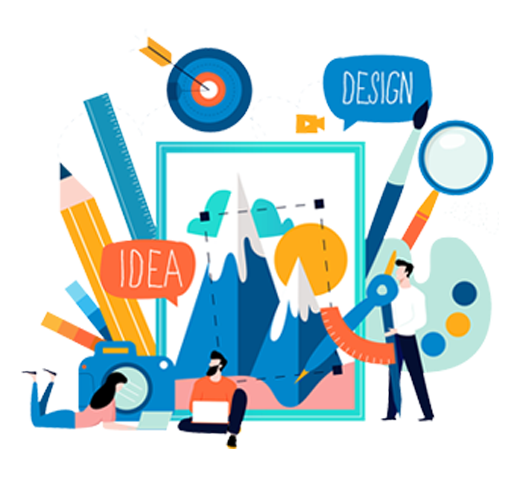 FREE BRAND IDENTITY GUIDE
Unlock the secret to faster business growth. Get the free guide now.
6. Custom Product Labels
If you're going to sell an awesome product, you'll be competing with tens of thousands of other products in the marketplace. Product label design need not cost an arm and a leg. Our freelancer graphic designers have helped many small businesses, individuals, and even Fortune 500 companies with eye-catching product label design.
7. Custom Beer Labels
Home craft brewing is a rewarding and, let's face it, delicious endeavor. Amateur brewers have been known to crank out some amazing brews out of left field, much to the enjoyment of their buddies who get to sample the fruits (or barley) of their labors. But if you know the difference between IPA, IPO, and ASX, that doesn't mean you can create an eye-catching beer label for your brew. Whether your craft beer is Australian, lovingly created in Melbourne and called '99designs' or from North Dakota and called 'Harbottle Beer', isn't it high time you give those non-descript bottles you put your brew in the same treatment you give the beer? Thought so!
8. Custom Restaurant Menu Design
We've all eaten at restaurants that have menus that look just like the place next door. Nice - but nothing special. How about kicking it up a notch and getting totally custom menus designer by our community for your restaurant? Don't look like a million other restaurants. Show your customers your unique flair and differentiate yourself from your competitors by outsourcing your custom design.
9. Custom Holiday Card Design
You're probably dreading the template holiday cards that you'll be sending for the next holiday. Sure, they look OK, but thousands of other people will be sending the same exact cards to their friends. In fact - you'll probably get one too. How about a totally custom design - just for you? Wow your friends and send them something special they'll remember long-term, next holiday season.
10. Custom Album Covers
You've got your demo cut, remembered to thank mom and dad in the liner notes and have a two week-stint booked up and down the East Coast. Now you just need that pesky album cover (and your groups old promotional photo isn't cutting it). Why not let the crowdspring community help you? This is a perfect change to check out our illustration projects and get a design from a graphic designer that, ahem, rocks.
11. Custom Fantasy Sports Team Logos
Maybe trading your solid wide receiver for that really promising second-string kicker was a bad idea (hint: it was). Maybe all your top guys are on the disabled list after the second week. It's true that fantasy leagues have their ups and downs. But with a stop over at crowdspring you can make sure your team has the best team logo on the block.
12. Custom Birthday and Event Invitations
Sure, you can send that funny invitation you found at the grocery store (odds are that 10,000 other people will send the exact same birthday invitation to their friends). Or - you can get custom birthday invitations on crowdspring to help you celebrate that special event. And remember, what happens on your birthday - gets Tweeted, put on Facebook, and uploaded to YouTube. It's not like it used to be...
13. Custom Personalized Accoutrements
And while you're at it, why not some accoutrements? Can and bottle koozies, coasters, personalized bar mats - are you sure you're not ready to start your own business?
14. Custom Car and Truck Wraps
What do you get that special someone who has everything? A car wrap, of course. Imagine driving in your Mercedes Benz S500 (or a truck) with a shiny and colorful car wrap advertising your products or services. On the other hand, if you're driving a Mercedes Benz S500, you might want the next category - plane wraps. No kidding! Our graphic designers have seen it all.
15. Custom Plane Wraps
True, a car wrap might make a quicker impression. And we admit this is one of our more obscure 99designs ideas. But what could possibly be cooler than having your brand rocketing through the sky at 600 mph? We certainly can't think of anything, Iceman.
16. Custom Mobile Phone Skins
It seems everyone has them these days. No doubt the technology is phenomenal, but would it hurt to make s statement in a sea of black? Not at all! You don't need 99 designs of custom skins - you need one great design. Let the graphic designers on crowdspring provide you with a sleek (or wild, funny, anything that suits your fancy) skin design to protect and personalize all those numbers and gigs of Zep tunes you've been collecting.
17. Custom Comic Strips and Comic Books
Got an idea for a comic? A quick set up, a quick zinger and quirky characters? Oh yeah, about those characters. Not to worry, with crowdspring you can go the way of Harvey Pekar and have your script turned strip! We'll see you in the funny pages.
18. Custom Posters
Bummed that the only posters in stores these days have Hannah Montana and Miley Cyrus on them? Don't despair. Let our graphic designers create a totally custom poster for you. The heavy metal rock band Judas Priest did just that - asking the crowdspring community to design a tour poster for them. We're pretty sure Judas Priest doesn't know who Hannah Montana is.
19. Custom User Interface Design
Everybody and their 11 year old brother seems to be writing software programs these days. Many software developers have come to our community of graphic designers for help with their software - including UI design, app design, icons and buttons, and splash screens.
20. Custom Icon Design
You're probably thinking we're talking about those middle ages icons that everyone worshiped. Not quite. We're actually talking about graphic icons for websites, iPhone applications, games, etc. If you want to stand out, don't use a generic icon - get one custom designed by a graphic design at crowdspring. And if it's a killer design, you'll probably get lots of people to worship it.
21. Custom Button Design
One can never have enough buttons (unless you're commissioning 99 designs of different buttons, in which case you do have a problem), especially custom designed buttons that are unique to your site or software. Do you want to have the same button that 1 gazillion other sites or programs have, or do you want to let our community create something totally unique for you?
22. Custom Wedding Logo Design
You're probably wondering why anyone would create a custom wedding logo. We were wondering the same thing until we started seeing more and more such projects. Imaging picking your favorite from 99 designs of your custom logo! I guess engraved napkins aren't enough these days - it's all about branding and you can be sure that the tens of thousands of other weddings won't have their own unique brand that you can use and reuse for anniversaries and special occasions.
23. Custom Wedding Invitations
Sure, you can look through a huge catalog book and pick out very expensive wedding invitations that thousands of other people will send for their wedding. Or - if you truly want to wow your future spouse, family and friends, have our community of graphic artists custom design an invitation for your special occasion that only you will have. You only marry once (or ten times for some people). Why not make that event as special and unique as you can?
24. Custom Bar and Bat Mitzvah Invitations
It's a special day for your son or daughter and you're putting on quite a party for 1,000 of your closest friends. Sure, you can order generic invitations that tens of thousands of other people will use for this special day. Or you can let a graphic designer in our community create something unique for your son or daughter that will both help to celebrate this special occasion and also reflect their personality. Mazel Tov!
25. Custom Flyer Design
Flyers help you get your message out about your product or service. Instead of using templates that your potential customers have seen from many of your competitors, why not design totally custom flyers for your products or services by an experienced graphic designer? This is your chance to stand out from the crowd and show why you're different.
26. Custom T-shirt Design
Want to reward your customers or employees or promote your group or band? Design a cool t-shirt. Instead of working from templates used by hundreds of thousands of other people, get a one-of-a-kind design from an experienced graphic designer. Our community of graphic designers has designed killer t-shirts for many, including Guy Kawasaki's Alltop and Cleveland Golf.
More than 60,000 of the world's best entrepreneurs, businesses, agencies and non-profits love and trust us for custom graphic design.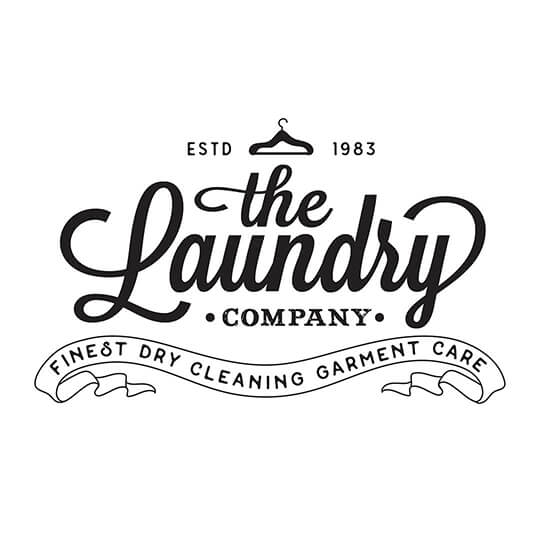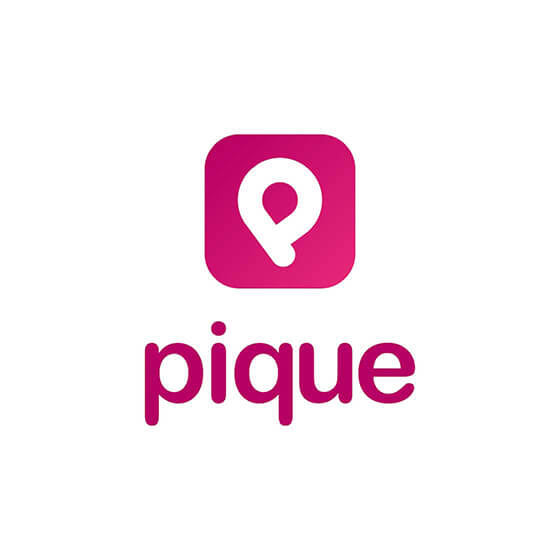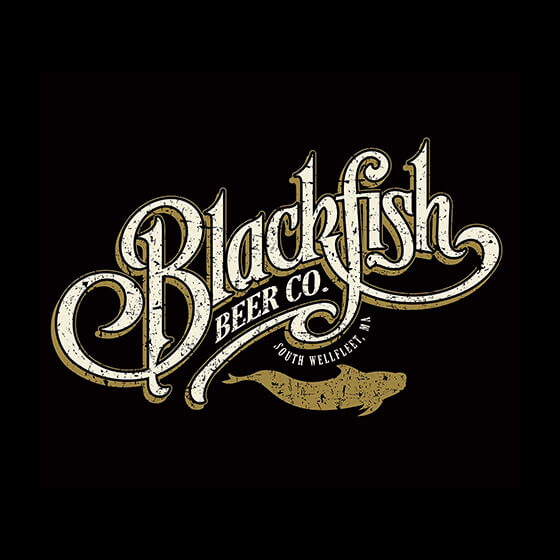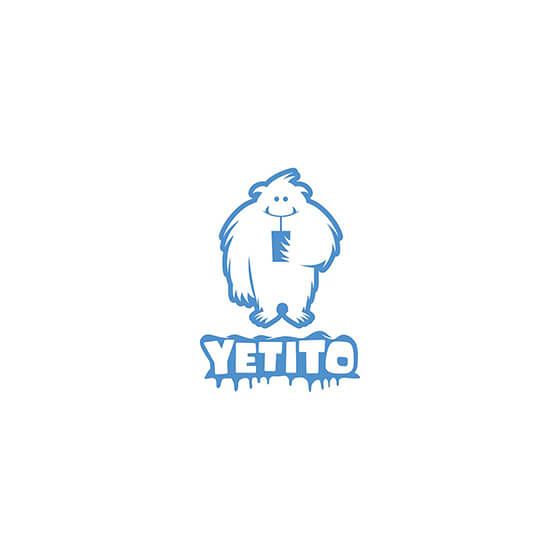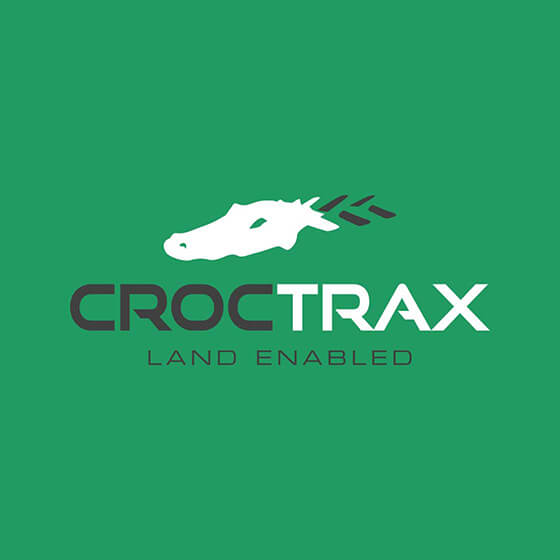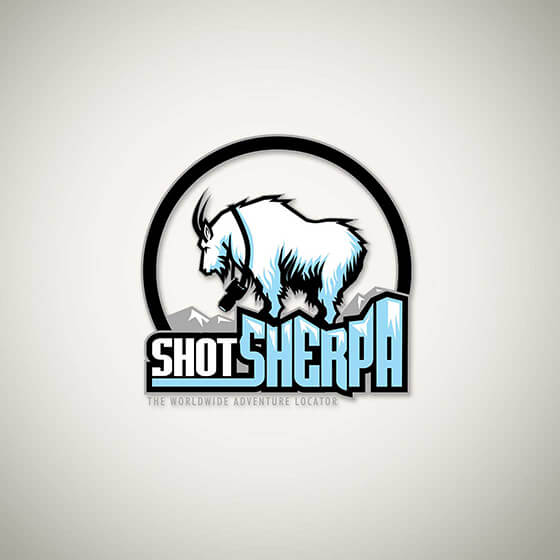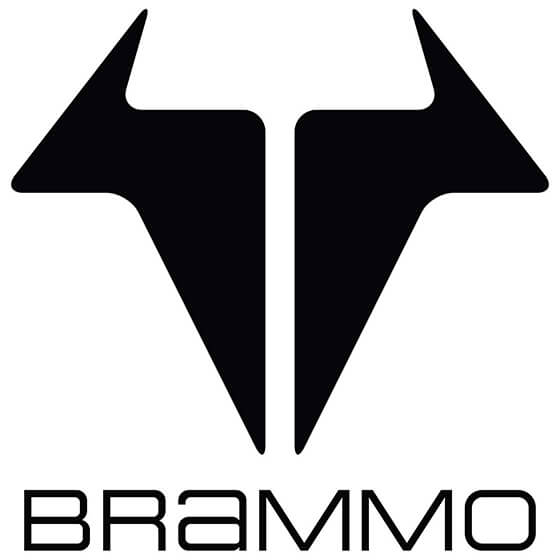 27. Custom Outdoor Billboard Design
If you're looking for a billboard, that means you're trying to get your message out to tens of thousands of people. So why would you use a template or a design that every other person uses on their billboard? If your message is unique, take the opportunity to design a unique billboard and stand out from the crowd.
28. Custom Presentation Design
How many times have you seen the same old boring PowerPoint slides in presentation after presentation? Not particularly impressive, is it? If you want to wow your audience and show them how you're different, why not let a graphic design in our community design a custom PowerPoint template for you? Have it reflect your business and your personality and end the boredom!
29. Custom Avatar Design
You've been 'leet' since IRC channels were the bees knees. Quick on the keyboard and even quicker to post 'first'; on a new thread, why not toss out the lolcat gif you've had for years and get a set of awesome new avatars for LinkedIn, Facebook, Twitter, and any other social network? We'd tell you you'd be the talk of the social networks, but you already are, aren't you?
30. Custom Sign Design
Need a special sign and frustrated with the generic choices available in stores or online? We are too. There's no reason you have to settle for a generic template - have a graphic designer in our community create an awesome custom sign for you.
31. Displays
Displays, such as point of purchase displays, have to compete for attention with thousands of other products. Bigger companies commission custom displays, but many small businesses settle for templates. No more! Get a custom display for your business and show the big boys (and girls) that you can compete with them.
32. Marketing Materials
You've spent tens of thousands of dollars (or more) on research and now are getting ready to launch a product or service. You might even have spent a ton of money on a trade show booth. Have you looked at your marketing materials? Ugh! Here's a chance to supercharge your marketing materials - let an experienced graphic designer in our community help you to put marketing materials that will wow your customers.
33. Print Ads
Don't get us started on the cost of print advertising today. And we're not even talking about ROI (return on investment). But some businesses have little choice - they must advertise in print. Don't settle for generic or template ads. If you're going to spend money running print ads, maximize your return and let a graphic designer or print designer in our community design custom ads that will put your products or services in the best light possible.
34. Sales Brochures
You have an amazing new product that you can't wait to tell the world about and now you need to persuade big offline and online retailers to carry your product. Are you going to send them a handwritten sales brochure? Doubtful. Let a graphic designer in our community create a custom brochure that will help your product to shine
35. Trade Show Booth/Exhibits
You've spent $15,000 on a trade show booth (that probably doesn't even buy you carpet or Internet service) and now you have to attract an audience. Do you really think you'll do that with a folding table and chair? Our graphic designers have helped some sharp companies stand out from the crowd at trade shows by helping to design custom trade show booths and exhibits.
36. Trade Show Materials
Every time we attend a trade show, we cringe - not at the cool products and services - but at some of the atrocious trade show materials materials that companies hand out. If you're investing time to attend a trade show - and paying for a booth, shouldn't your trade show materials help sell your product or service? Graphic designers in our community has put together some amazing trade show materials for small businesses. We can help you too.
37. Newsletters
Not every business needs to send out a newsletter, but many small businesses benefit tremendously by keeping their name in front of their customers on a regular basis. Newsletters are tough because people are very selective about what they read. If you want to impress your customers, donF#39;t send them a generic template - get a custom newsletter design for your business.
38. Business Plan Graphics
You've written a killer business plan and now have 100 pages of text. Sure, those pro-formas are pretty, but how about some real graphics to illustrate your points? Get graphics and illustrations custom designed for your business plan - don't settle on generic images.
39. Book Covers
You've written an awesome e-book. But how can you convey to your potential readers that they should buy your book. Looks are important. Hulu - one of the leading self-publishing platforms online, sells 4X as many books with custom covers. Don't settle for a generic cover. Improve the look of your e-book and your sales by letting a graphic designer in our community design a custom cover for you.
40. Magazine Covers
Want to publish a magazine and need some help with the cover? Doesn't everybody? Our community has put together some pretty fine magazine covers. Recently, our designers designed a cover for Media Magazine - a glossy trade magazine covering the media industry.
41. Cartoons
Have a great idea for a cartoon but can only draw stick figures? If your cartoon is about stick figures, you're in good shape. Otherwise, you had better get some help. Quickly. Our illustrators are top notch and will create custom illustrations that will blow your mind (but not your wallet).
42. Photo Albums
Many good online services will help you print a photo album using a standard template. But what if you want an album for a very special occasion and need something completely unique? You're in luck - our community of designers can help.
43. CD/DVD Inserts
You've got your great demo or movie and the place to print thousands of your CDs or DVDs. Now you just need a little help to create an awesome insert that'll thrill your fans. Why not let the crowdspring community help you? This is a perfect chance to check out our illustrators and print designers.
44. Event Flyers
How can there be so many events going on at the same time? It's nuts. With that much competition, you'll want to stand out from the crowd. Using a generic template won't cut it. Let our community of designers create an awesome flyer for your next important event.
45. Character Illustrations
Who hasn't imagined themselves as Wonder Woman or Spider Man? Or maybe Sponge Bob is more your style? If you're looking for some exceptional illustrations, you'll find some great talent on crowdspring. Need a new character or family of characters for a book, magazine, a website or your business? We're here to help.
46. Wallpaper
Custom wallpaper, you say as you scratch your head. Absolutely! It used to be that people would wallpaper everything, including their cats. These days, many still love wallpaper but are bored with the choices. Here's your chance to have our community design a cool custom wallpaper for you.
47. Decals and Stickers
There are a ton of decals and stickers available for purchase. Some are cool - just ask my kids, who have put stickers on every surface in our house. But what if you need a custom decal or sticker for personal use or for your company? When a standard sticker or decal isn't enough, our community of graphic designers is ready to help.
48. Promotional Items
You're going to attend a trade show or conference and want to help people remember your company. Sure, you can buy some pens with your company's name printed on them, or you can ask our community of graphic designers to design some awesome promotional item graphics for you so that your potential customers remember you!
49. Games
Did you know that Reiner Knizia is one of the most well-known German game designers - he's designed more than 200 published games. He used to work at a bank and then decided he preferred to design games. What can you do if you have an awesome idea for a new game but need some design help? Our community of illustrators and graphic designers can take your ideas and help you put your vision into a game design.
50. Manuals
Am I the only one who cringes when I open a 200 page manual with tiny print in 32 different languages with no illustrations? I didn't think so. If you've built a new product and need to help your customers understand how to use it, consider letting our community of graphic designers help illustrate or create graphics for your product manual. You'll be glad you did.
51. Surveys
Isn't it about time you asked your customers for some feedback about your products and services? Sure - you probably know the questions to ask, but can you present the questions in a clean, good looking and professional manner? If you need some help, our community of graphic designers and illustrators can design a great survey for you that will impress even your most critical customers.
52. Charts
You've probably seen tons of PowerPoint presentations with annoying and complicated charts. If you can't make heads or tails from a chart - it's useless. Let our graphic designers help you to put together simple, effective charts for your presentations or papers.
53. Postcards
I still get a kick whenever I receive a postcard by mail from a friend or family member during their travels. I just wish that the postcards looked a little different - after a while, they start looking the same. Here's your chance to design a totally custom postcard that you can send to friends or family - or as invitations to an upcoming event.
54. Your Brand New Mascot
Everyone's heard about Tony the Tiger. But what about Larry The Lynx? Who is he? What does he sell? Is he anthropomorphic or just a regular lynx with sunglasses and a hat? And speaking of, why would a lynx need sunglasses? Honestly, that's entirely up to you to decide. Right here, you can find the face you want at the front of your product. Whatever it is, we'll be buying it.
55. Theater Programs
There are thousands (maybe even tens of thousands) of theater groups around the United States. Even the smallest groups often put on exceptional performances. Some have talented designers that also put together awesome theater programs. If your group needs a little help - let our community of print and graphic designers create a great theater program for your next show.
56. Media/Press Kits
It's becoming more and more difficult to impress the media these days. They're inundated with press releases and pitches - via email, phone and on social networks. So when you have an opportunity to present them with a media or press kit, you better be sure that it's a good one. Let our graphic designers help you put your business in the best light possible.
57. Architectural Illustrations
You have some awesome ideas for landscaping around your home, or for the new home you'll be building, but you're having a tough time convincing your spouse, partner, or investors. Architectural illustration can be very expensive - but doesn't have to be. Let our illustrators help you to see how things will look once they're completed.
58. Movie Credits/DVD Menus
More and more people are creating their own videos. Did you know that it cost $22,000 (that's thousand!) to make The Blair Witch Project? But how can you create professional looking credits and DVD menus? Our graphic designers and illustrators can help.
59. Kids' Books
You have great idea for a children's book, but how can you illustrate it to help kids follow the story? Our illustrators can help you put your ideas into pictures that'll wow the little kids that will read your book.
60. Wall Art
You've seen the small stickers and decals that people put all over their laptops and books. How about super sized wall art? Betcha didn't know that even existed. It does - and the selections aren't bad, but you're pretty much stuck with standard options. Here's your chance to design something totally unique to put on your wall.
61. Tattoos
You're going to live with your tattoo for decades - or until your next girlfriend, who'll make you remove the tattoo of your prior girlfriend. Since tattoos are (mostly) permanent, why not get a totally custom one? Our designers have designed some awesome tattoos and can help put your idea into a great design.
62. Flags
There are roughly 195 countries in the world. Each has its own unique flag, which is a requirement if you want to be your own country. We're not suggesting that if you separate from your country and start your own, your new country will be admitted into the United Nations. But we're pretty sure you won't make it unless you get a custom flag. Don't say we didn't warn you.
63. Train Wraps
You've got a car wrap for your Smart Car, a plane wrap for your Learjet, and now your personal train is feeling left out. Don't worry! Trains are just like cars, except with more wheels, more metal, and more noise. If you're looking to trick-out your train and need an awesome train wrap - our graphic designers would love to help.
64. Websites
Today, businesses of all sizes, from one person start-ups to small and mid-size businesses to international conglomerates, need to have a presence on the Web. A good web site design can help a company to more effectively market its products or services to customers. Good web site design can also help individuals and businesses to promote their brands online, including on social networks such as Facebook, Twitter, Classmates, Bebo, hi5, LinkedIn, and others. Let our website designers help you with an awesome new site - we've helped some of the best.
65. Non-Profit websites
We've had many outstanding charities and non-profits come to crowdspring for help with the design of their websites. A good non-profit website can communicate many things to your potential audience, including credibility. Don't send the wrong message - show your donors and others that you're serious about what you're doing..
66. Landing Pages
This used to be a huge fad years ago - fancy landing pages with lots of flash. Today, people are not interested in flash, but still like to have landing pages - especially custom landing pages for search engine marketing campaigns. Our website designers have helped many entrepreneurs and small businesses with effective website landing pages.
67. Blog Themes
There are many blog themes available for download or purchase. But did you know there are hundreds of millions of published blogs? That means tens of thousands of other blogs are using the same theme you're considering using. There's nothing wrong with that - many themes are outstanding. But if you need something special and unique - let our website designers create a custom blog theme for you.
68. Headers
You're constantly publishing great content on your website or blog but your site header screams 'amateur' because it was created by your 12 year old cousin. Some 12 year old cousins are very talented. Others - not so much. If you need a professionally designed blog or website header, let our website designers help.
69. E-Mail Templates
There are many outstanding e-mail templates available for download or purchase. For many businesses, the standard templates are perfectly fine. But if you want to have a uniform brand image, you'll want a custom e-mail template that reflects your brand and our graphic designers would be happy to help.
70. Banner Ads
Banner ads are everywhere, it seems. For some businesses, banner ads are a very effective way to market. But the problem for most businesses is how to make your banner ads stand out from the millions of other banner ads your potential customers will see online. Let our graphic designers create a unique campaign for you to maximize your marketing efforts online.
71. Widgets, Icons, and Buttons
You have a great idea for a cool online or iPhone widget and you've even found some developers who'll create it for you. But now you need a killer design so that people will use your widget. Our graphic designers have some great experience with widget, icon, and button design and would love to help you.
72. Twitter Backgrounds
When you're on a social network, your credibility and reputation is often defined by your landing page. For twitter, it's the page people land on when they search for your name on Twitter. did you know this page could be fully customized? It's true! Our graphic designers can help.
73. MySpace Pages
Seriously? If you're still looking for MySpace page design, you're definitely living about 10 years behind modern times. But we can help with that too!
74. Facebook Pages
Did you know that Facebook now has more than one billion users? And many businesses have created fan pages to help promote their products and services online. Business fan pages should reflect your brand, so you don't want to simply slap a name and some text together. Our designers would love to help you create a strong brand presence on Facebook.
75. Video Podcast Pages
It's insane how many videos are played on YouTube each day. And even more shocking - video is becoming more and more popular. If you're getting into video blogging and need some help with a custom video podcast page, you've come to the right place. Our website designers can help.
76. Web Navigation
Many websites have cool graphics but poor navigation. If your users are confused, they won't stick around for too long on your site. Our website designers have crafted many effective strategies for website navigation and could help you.
77. Website Footers
Most don't think much about their website footer, but there some valuable real estate there, and some great opportunities for search engine optimization. Our website designers can help you to leverage your site's footer to its maximum potential.
78. Online Forms
Online forms are tough because they can easily confuse your users. There's definitely an art to forms. Our website designers can help you to create simple, effective online forms that'll help you to maximize your conversions.
79. Consumer Products
Some of the most refreshing consumer product designs have come from consumers, not from engineers. In fact, the most progressive companies regularly ask consumers for suggestions on how to design and improve products. Here's your chance to leverage our worldwide community of industrial designers to help design or improve your consumer product.
80. Mobile Phones
Did you know that LG held their most recent design competition on crowdspring, asking their customers to help design LG's next mobile phone? The results were outstanding and the designs pretty spectacular. Our industrial designers are ready to help your mobile phone company with your next cool phone. It might be cooler than the iPhone!
81. Cars
There are some great automotive engineers around the world. But not all of them work for the major car manufacturers. Plenty of talented industrial designers have the chops to design cars, so if you're looking for some out of the box car designs, you've come to the right place.
82. Electronic Products
Consumers, industrial designers around the world, have some great ideas about new electronic products - but few opportunities to design them. Here's your chance to pick their brains and have them help you design (or improve) an electronic product.
83. Toys
It's hard to believe how many toys there are in the world. And still - kids go gagga over awesome new toys. Want some out-of-the-box toy designs? Leverage our community of industrial designers who can help you create the next holiday best-seller.
84. Furniture
I'm a sucker for well designed furniture. And by well-designed, I don't always mean furniture that weighs 15 tons. I mean furniture that has both functional and aesthetic qualities and looks cool. Our industrial designers would love the opportunity to help refine your vision for a great piece of furniture.
85. Computers
Is anyone except Apple designing cool computers these days? Probably - but we're not hearing about them. Here's your opportunity to tap into our community of industrial designers to help define the future of computer design.
86. Lighting
I love cool lighting but get pretty bored when I visit a lighting store - everything looks the same these days. Want something special? Our industrial designers would love the chance to create something unusual for you or to help you put your vision for new lighting into a design.
87. Clothing
Today's computers and software have made it possible for clothing designers anywhere in the world to compete against the best in the business. That's an opportunity for you. If you have an idea for a great piece of clothing or an entire line - our designers would love to help you.
88. T-shirts
Millennials and Gen Z have a new definition of cool. Apparently, it involves wearing great t-shirts and funky sneakers. If you want an original t-shirt design, our designers can help.
89. Transportation
Tired of driving your car and don't think the bicycle is sufficiently functional. Don't let Dean Kamen (designer of the Segway) have all the fun. Leverage our industrial designers to create a unique form of transportation and forever change how people commute.
90. Watches/Clocks
I love watches - especially well-crafted Swiss watches that cost two arms and a leg. I can't afford them - but can dream. If you have a great idea for the next watch or clock, or want to leverage our community of designers for their ideas - this is your opportunity. Can you out-Swiss the Swiss?
91. User Interface
The goal of user interface design is to make the user's interactions with a product as simple and as efficient as possible. This is easier to do with some products than with others. Our industrial, website and graphic designers can help you to create simple and efficient user interfaces.
92. Shoes
Not excited about the shoes available for purchase in the store and think you can do better? After all, Nike wasn't the gazillion billion trillion company when it started. Let our industrial designers help you create a competitive product that gives you the chance to show you can compete with the big boys (and girls)
93. Marital Aids
Among the most unusual industrial design projects we've seen posted on crowdspring have been projects for ... ahem ... 'marital aids'. The designs have been pretty spectacular - and we're nearly always red-faced when we look at them. If that's how you roll - you should consider leveraging our awesome industrial designers to help you design some new products or improve your existing products. That will surely make your customers happy. :)
94. Backpacks
I watch kids walking around with 50 pound backpacks and no longer wonder why so many people have back problems. Could you do better? If you've got a great idea for a backpack - let our industrial designers help you - and maybe you'll end back pain forever.
95. Kiosks
Kiosks seem to be popping up everywhere these days. In Japan, there are more kiosks than people. Usability is pretty important - poorly designed kiosks won't be used. Let our industrial designers help you design effective kiosks that will help you to sell your products and services.!
96. Recreational Vehicles
Have a bit of a wild side and want to design a cool new recreational vehicle? Who doesn't? Our industrial designers can help convey your ideas into actual designs.
97. Product Modeling
It's one thing to come up with an idea - but quite another to create a 2D or 3D model of that idea - even on paper or in electronic form. If you're an ideas person - let our community of industrial designers help to put your ideas into paper or electronic models.
98. Product Package Graphics
We see package graphics design and print design all around us ñ in magazines, advertisements, on product packaging, on the web, in newspapers, etc. Today, more than at any other time, businesses of all sizes, from one person start-ups to small and mid-size businesses to international conglomerates, need package design and print design to help stand out from the competition. Effective package design can help a company catch the eye of new customers and good print design can help a company to more effectively market its products or services.
99. Product Packaging
Some companies just understand product packaging design. Take Apple, for example. Their packaging is compact, functional, and relatively green. Everyone else - a totally different story. Let our industrial designers help create compact, functional packaging for your products. It'll make your customers happy and will reduce your shipping and delivery costs.
A powerful way to create custom graphics and web design ...
As you can see, there are no limits to the types of graphic design your can get. From brand identity to vehicle wraps, we gave you ideas for 99designs, but there are an infinite number of design ideas. At the end of the day, we help clients get the perfect custom design at an affordable price, created by professional designers using a dramatically simple, tried-and-true design process. You'll pick from many different design concepts made to your requirements. It's never been easier to get the perfect design you can't get anywhere else - designed by experienced graphic designers - that will wow your customers and set you apart from your competitors.
There are two ways to create a design. You can work directly with a designer. We'll help you find a designer with the right skill set, and you'll collaborate one-on-one with them in your private project. Or you can start a design contest and invite our entire designer community to participate in your project. Designers will submit actual design work and you'll pick your favorite design.
And if you're an agency, we have design solutions for you too that can help you scale.
We have everything you need in one place (project management, designer discovery, feedback, file transfers, IP protections for the work you're buying, award-winning customer support, and more). You'll get full commercial and usage rights for your custom design as part of a written, custom legal agreement transferring those rights to you.
Our marketplace and community is trusted by tens of thousands of the world's best agencies, businesses and brands.
Frequently Asked Questions
We've been featured in...






Logo Design Ideas and Inspiration
Brand Identity
New logo design trends and fads appear every year. Here are the hottest logo design trends for 2020.
Brand Identity
The most comprehensive guide online to creating a strong brand identity for your business or organization.
Brand Identity
A strong logo is an important part of a company's brand identity. Keep your business safe from these seven deadly sins of logo design.
Brand Identity
A terrific guide, including a questionnaire, to help you evaluate your existing logo or create a great new logo for your business.
Brand Identity
Successful businesses often share a common trait: they have unique, simple, smart logos. Here are great tips to help you get started.
Brand Identity
5 hot trends and inspirations to help you sharpen your brand's logo, ensuring that you nail that first impression.
Brand Identity
When reviewing your current logo or creating a logo for a new business, make sure your logo has these 10 important elements.
Brand Identity
A logo is an important part of a company's brand. It's the visual cornerstone of the brand.
Brand Identity
Pay attention and learn from famous logos. Here are the top 5 lessons businesses can learn from famous logos.
Brand Identity
Actionable tips to help you find a unique logo for your business.
Brand Identity
7 proven reasons why good design is good business (and how you can use design to increase your small business revenues).
Brand Identity
The most successful brands have simple logos. There's an important connection between simplicity and success.
Brand Identity
Stay away from generic, template based logo design. Generic design can kill your business.
No reviews at the moment.
Real people, real support.

Need help deciding?
We're happy only when you are.
Our support team is always ready to help you with a free, no obligation design consultation.